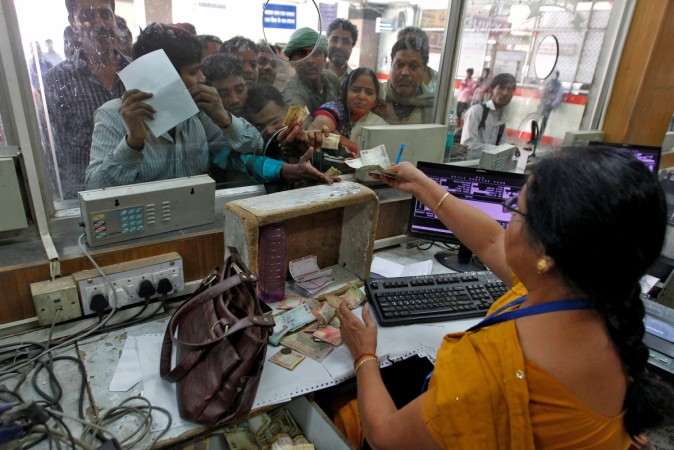 The Ministry of Railways said on Monday that it was extending the use of Rs 500 and Rs 1,000 currency notes — which became illegal tender following an announcement by Prime Minister Narendra Modi on November 8 — for another 10 days, in light of the hardships being faced by people in procuring legal tender, which are new currency notes of Rs 2,000 and Rs 500, and the older currency notes of Rs 100 and lower denomination.
The government seems to be attempting to do everything it can to alleviate the hassles faced by the common man in getting their own money — be it by exchanging the old Rs 500 and Rs 1,000 currency notes from banks or withdrawing money from ATMs. It was to this end that the Finance Ministry on Sunday night decided to increase the ATM withdrawal limit to Rs 2,500 and cash exchange limit to Rs 4,500.
Now, the Railway Ministry, which had so far been accepting the old Rs 500 and Rs 1,000 currency notes for some services, has decided to extend the facility till November 24. It said on its Facebook page: "Keeping in view the inconvenience and to minimize the hardship, the existing instructions for usage of old 500 & 1000 currency notes for purpose of ticketing, on board catering & refunds has been extended till midnight of 24th of Nov,2016. [sic]"
As mentioned in the post, the older currency notes will continue to be used for the purchase of tickets, payment for onboard catering and for refunds. This is the second extension of its kind. While the ministry had first allowed such currency notes to be accepted till November 11, it had then in the first extension pushed the date to November 14.
It may be noted that following fears that people would try to convert their black money to white money by first booking and then cancelling tickets, thereby getting their money back as white, the Railways has issued a notification saying that people who get refunds of more than Rs 10,000 will not be given the money in cash, but will have the sum deposited in their accounts.
Bringing the bank account into the equation, the Railways has thus ensured that such amounts come to the notice of the authorities because current banking norms link accounts to PAN cards.