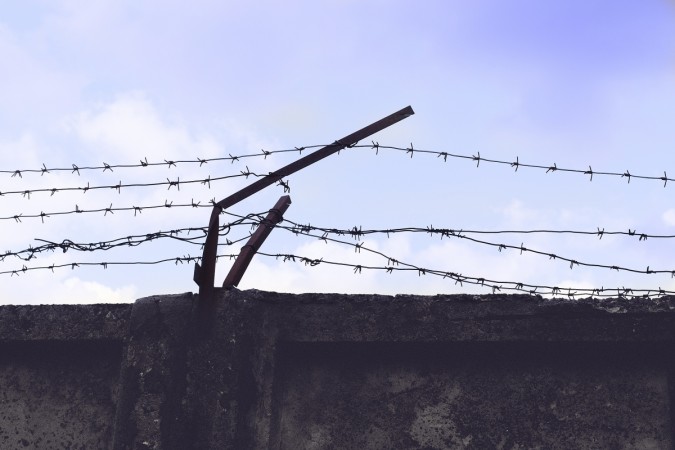 At least 10 men broke into a prison in Punjab and managed to free six prisoners, including a top Khalistani terrorist, on Sunday, stirring up memories of similar jailbreaks that have taken place across the country. Surprisingly, prison breaks seem to be becoming quite common in India, with a number of factors to blame.
Here, International Business Times, India, takes a look at some of the biggest, most daring and most surprising escapes enacted by prisoners, and for the most baffling of reasons, in the past two years or so:
1. Suspected SIMI terrorists flee Bhopal jail: Eight prisoners, suspected of belonging to the banned terrorist group Students Islamic Movement of India (SIMI) escaped on October 31 this year from a prison in Bhopal, the capital of Madhya Pradesh, after killing a policeman posted there. They were later tracked down and killed in a hail of bullets by policemen. There was a huge uproar in the aftermath of the encounter that led to their killing, with many alleging that the escaped were unarmed and the police had killed them in a fake encounter.
2. Prisoner escapes from Bengaluru jail hidden under gunny bags: David Kumar's escape from the Parappana Agrahara Central Jail premises on September 3 this year may not seem like that big a deal, given that he was convicted of theft and sentenced to four years in prison. However, add to that the facts that he was nearing the end of his jail term and that he escaped by hiding under gunny bags used to bring in vegetables into the prison add to the intrigue. He was apprehended three days after the prison break.
3. Murder convict's escape caught on camera: Madhya Pradesh had attracted some attention in late July when a murder convict named Pankaj Pahade scaled the walls of a jail in Narsinghpur — where he was serving a life term for killing his aunt — and escaped. What was worse that even though the daring flight to freedom was caught on camera, the police became aware of his absence a whole hour after he escaped. They announced a reward of Rs 10,000 for any information on him, but he turned himself in just hours later.
4. Undertrial escapes by incapacitating guards: The same month, a prisoner who was being tried in a murder case escaped from the clutches of the Delhi Police with the help of his accomplices while being transported. What brings this escape to the list is the level of daring it involved. Jitender Singh was being transported by four policemen when their police bus was stopped by two cars full of people, who then seemed to attempt a robbery, stealing everything the cops had. Then, some of them threw chilli powder in the eyes of the policemen and escaped with Singh.
5. Shawshank-style escape from Tihar jail: In June last year, then teenagers Faizan and Javed had attempted to escape from Tihar jail — one of the country's best-guarded and highest-security prisons — by digging a 10-foot tunnel and looking to break free through a sewer tunnel, a la Andy Dufresne in the film The Shawshank Redemption. While Javed managed to make the escape, Faizan, "unfortunately", got caught in the aforementioned sewer tunnel, from where the police apprehended him again.
6. Undertrial escapes by jumping from 20-foot wall: Murder-accused Pravin Dhaval, often identified with his alias Bholo, scaled a 20-foot-high wall of a jail in Sabarmati and jumped from it, managing to escape. The incident took place in July this year. What had baffled the authorities at the time was how the undertrial had managed to overcome the barbed wires over the walls.
7. Murder-accused escapes to stop his wife from remarrying: An undertrial identified only as Zaidi escaped from a sessions court in Mumbai in September last year, apparently because he wanted to stop his wife from marrying someone else. Zaidi, who had been arrested on several charges barely a few months after his marriage, escaped after telling his escorts in the sessions court that he wanted to make a separate application. He was later apprehended from his house, reportedly while trying to talk to his wife out of remarriage.