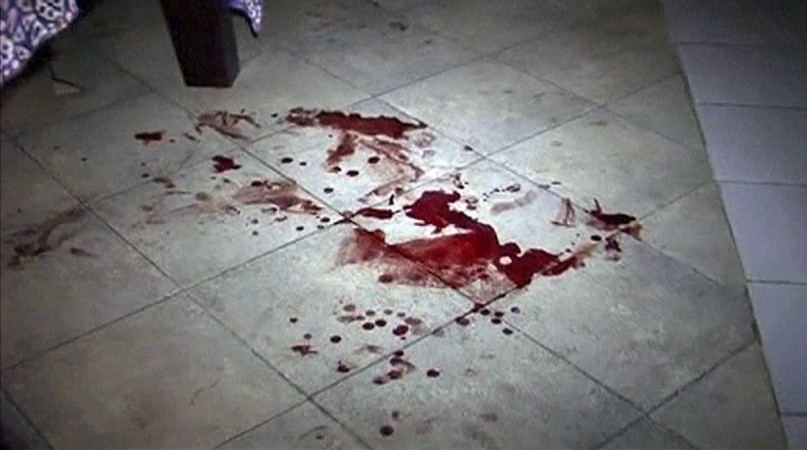 In a shocking incident that took place near Pune, Maharashtra, an 18-year-old youth was hacked to death in a moving bus on Tuesday, June 12. The accused, identified as Ajit Kanhurkar, was reportedly already in the bus, when the victim boarded the vehicle. He then attacked with a sharp weapon.
The cause behind the murder is suspected to be personal enmity as Kanhurkar and the deceased were cousins. Kanhurkar had allegedly circulated pictures and other information online about the victim's sister after which the family had even filed a police complaint.
"The family of a girl had recently registered a case of molestation against the suspect, who is their relative, for allegedly posting her pictures along with some obscene content on a social networking site," a police official told the Press Trust of India.
"On Tuesday morning, the deceased boarded the bus at Dawadi bus stand. The suspect was already inside the bus. As the vehicle started moving, the suspect came from behind and started attacking the deceased with a sharp weapon," he added.
Co-passengers were left stunned when they saw the attack and started screaming, urging the driver to stop the bus. However, the moment the bus came to a halt, Kanhurkar deboarded and fled.
After the incident, the victim's family members are said to have created quite a ruckus at the police station and refused to accept the body until the police arrested Kanhurkar. The police later traced him and took him into custody.
Explaining the case, the police also told the Times of India that Kanhurkar had been arrested eight months ago as well after the victim's sister accused him of sexual harassment. She had approached the police after finding her images with obscene content online.
"On June 8, her brother had lodged a complaint against the suspect and an offence under sections of the Information and Technology Act was registered with the police," the official added.