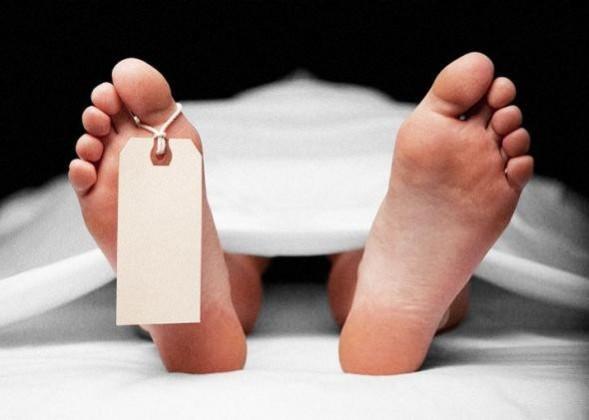 In a shocking incident that took place in the north Indian state of Uttar Pradesh's Varanasi, it has been found out that four men had allegedly preserved the body of their 70-year-old mother with chemicals for five months in order to draw her pension.
The deceased woman's sons had preserved the body as they needed her thumb impression to withdraw the pension. The police said that the incident came to light when a person who chose to remain anonymous informed them that the accused men had preserved their mother's body in their Kabir Nagar residence.
"A resident of the area informed the police that Amaravati Devi had reportedly died on January 13 but her family concealed her death from relatives and neighbours," Hindustan Times quoted circle officer of Bhelupur AP Singh as saying.
Amaravati Devi used to get a monthly pension of Rs 13,000 after her husband died a few years ago. According to the neighbours, her husband was a superintendent in the customs department.
The couple had five sons and a daughter. While four of her sons - Ravi Prakash, Lalle Prakash, Tinu and Girish - and daughter Vijay Laxmi used to live with her, their fifth son Jyoti Prakash used to live separately.
A neighbour told the English daily that Devi had fallen ill in January and had been admitted to Sir Sundarlal Hospital at Benaras Hindu University (BHU).
"When her condition did not improve, the family brought her home where she died on January 13. Initially, the family announced her death but later one of her sons claimed he had seen movement in her hand and she was still alive. The family later claimed that she was in a coma," the neighbour said.
Peliminary investigations have revealed that besides using chemicals to preserve the body, the accused sons also burnt 'loban' (gum benzoin) in the house to conceal any foul odor that emanates when a body decomposes.
Though the police have recovered five blank cheques signed by Devi and ink marks on her thumb, her sons have claimed innocence. Ravi repeated what the neighbor said that about his mother being alive and told the police that Devi was in a coma. He added that they used to provide her medicines and milk daily.
Meanwhile, the cops are currently investigating the case and Devi's body has been sent for post-mortem.
"We are waiting for the autopsy report after which a case will be registered under relevant sections," the circle officer said.