PUBG Mobile, short for PlayerUnknown's Battleground Mobile, has become a sensation among smartphone users. The free online multiplayer battle royale game has attracted millions and the developers keep introducing new features to keep its players hooked. After the rollout of PUBG Mobile 0.9.0, the folks at Tencent Games seems to be hard at work to bring the next big exciting update and you're all going to love it.
PUGB Mobile 0.9.0 update introduced several exciting features such as new night mode, night vision goggles, spectator mode, and more, and players loved it. A new update, which has appeared in the Lightspeed Beta, is packed heavily with interesting new additions that will make PUBG Mobile even more exciting and challenging.
PUBG Mobile Lightspeed Beta version 0.11 includes all-new rainy weather in Erangel, Sanhok and Miramar. This is exciting as the Dynamic Weather feature had only recently been rolled out to the PC version in August. This shows that the developers are committed to leveling the mobile version of the game with its PC counterpart swiftly.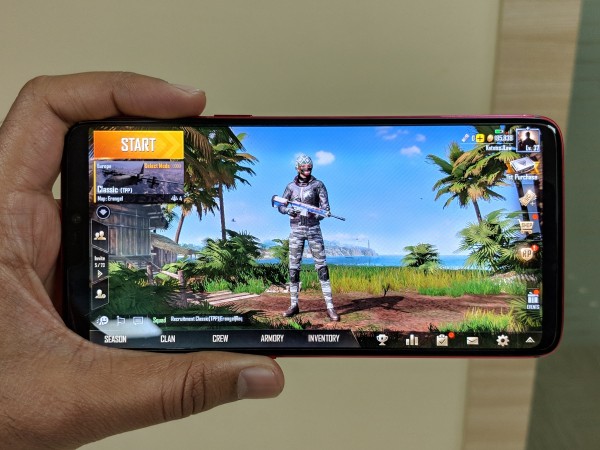 If the night mode in the PUBG Mobile 0.9.0 update was the beloved change, adding rainy weather to the game will certainly be met with similar enthusiasm. But the excitement doesn't end there.
There had been reports and videos showing a new snow mode in PUBG Mobile. Redditor AtomR clarified that those videos are fake, but the game is indeed getting some snowy treatment. According to the post, there will be new snow regions and mountains in Erangel map, something similar on the lines of the current autumn area, to add that bit of original touch to the game.
In addition, the new update currently in beta includes a new weapon MK47, a new Tuk Tuk vehicle or popularly known as auto rickshaws, death cam reply, and some new animations. A more detailed changelog will appear with the official rollout of the update once PUBG Mobile beta 0.11 is out of the testing phase.
Stay tuned for updates.