PlayerUnknown's Battleground (PUBG) on mobile is virally popular among smartphone users around the world and the latest update simply adds more glory to the portable battle royale game. After we reported that PUBG Mobile would start rolling out Season 4 update 0.9.5 on November 20, logging into the game today welcomed us with a notification to download the update.
PUBG Mobile update 0.9.5 weighs around 135MB, which is why we would recommend downloading via Wi-Fi. Depending on the speed of your Wi-Fi, the update should complete in a matter of minutes. Once completed, restart the game and enjoy all the new features that come with the update.
The best part about this latest update to the game is that PUBG Mobile servers weren't taken offline. But the new features are far more exciting.
PUBG Mobile update 0.9.5 brings the following new things to the game:
New M762 automatic rifle
PUBG Mobile has a new rifle, the M762 automatic, on all maps. It uses 7.62 ammo like the AKM and accommodates stocks. Players get to choose from single, triple and full-auto shots and it is best suited for close-range combats.
M762 rifle supports up to 6X scope and all AR accessories like in the AKM. There's a heavy recoil on this one, while range, power and capacity matching that of the AKM rifle. Between AKM and M762, the latter has a faster firing speed. Currently, there are no skins available for this rifle, but we can expect soon.
Changes in Sanhok
PUBG Mobile update 0.9.5 brings some noted changes to Sanhok map. Firstly, there's the new Scooter that accommodates up to 2 players. Interestingly, the dynamic weather has arrived in Sanhok, allowing players to witness weather changes between sunny, rain and foggy randomly.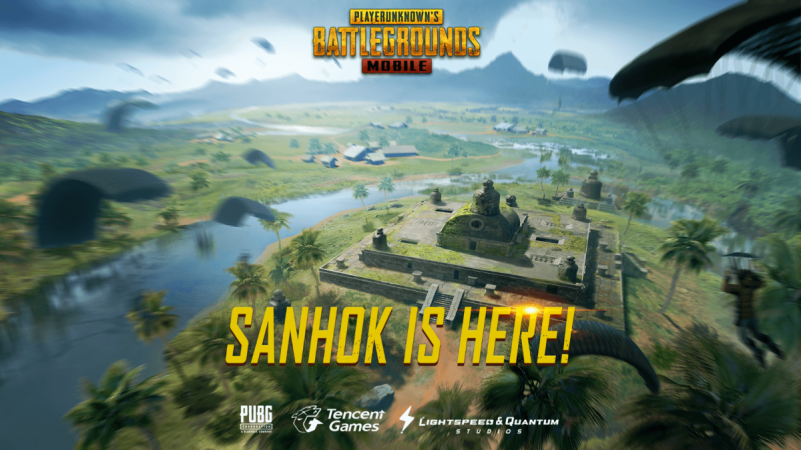 Hardcore Mode
If you think you've mastered PUBG Mobile in Erangel and would love to challenge your potential, try playing in the new Hardcore Mode. If you opt for Hardcore Mode, players won't be assisted with visual cues, such as footsteps and firing directions, on the map. You'll have to rely completely on your listening skills, so we recommend you use your best headphones for this one.
It's worth mentioning this mode is available periodically in the form of "Hardcore Week," so watch out for that notification. This feature, like the dynamic weather in Sanhok, has been taken from PUBG PC.
Royale Pass Season 4
Marking the end of yet another season, PUBG Mobile kicks off Season 4. Here's everything you need to know about the new RP.
Added more firearm finishes, rare outfit rewards, new character faces, and hairstyles. Also added 600 UC to Elite Pass rewards for players to purchase next season's Pass.
Fine-tuned the redemption feature so Elite Pass holders can purchase discounted items with BP or RP points.
Added Mission Cards for players to complete harder missions.
Added a Black Friday event where discounted backs are even cheaper for 3 days.
Added a system where the odds of getting certain crate items are increased dramatically for a limited amount of time. Stay tuned for more information.
There's more
In addition to the exciting new stuff in the game, players will now be able to choose a second language for matchmaking and chat. The game's Chat system has also been optimised to take less RAM and store more messages and the front page has been finetuned to emphasize weapon finish themes.