It must be a relief to find out that PUBG Mobile won't be banned in India and the viral government notice is nothing more than a scam. Why not master those gaming skills to get that coveted reward of "Winner winner chicken dinner."
PUBG Mobile players were treated with a new map, Vikendi, in its most recent update. Unlike the existing maps, Erangel, Miramar and Sanhok, Vikendi map is played in the snow and arctic vegetation and presents its own challenges to make the gameplay interesting. Those who have played in earlier maps and now in Vikendi know the difference in loot that's spread across the new snow map, requiring new skills and strategies.
So, if you haven't been able to win the virtual "Chicken Dinner" in PUBG Mobile's Vikendi map, you'll need a revamped strategy. After having played ample sessions in Vikendi, we now know what works best to fetch you that victory. The key is in acquiring the right loot, which we found to be different from Erangel and other maps.
In Vikendi map, you'll find almost all the guns and weapons seen in Erangel and Miramar, but in limited quantities. If you're lucky, you'll get your favourite guns from Erangel to survive till the end game. If not, here's how you should go about picking the guns.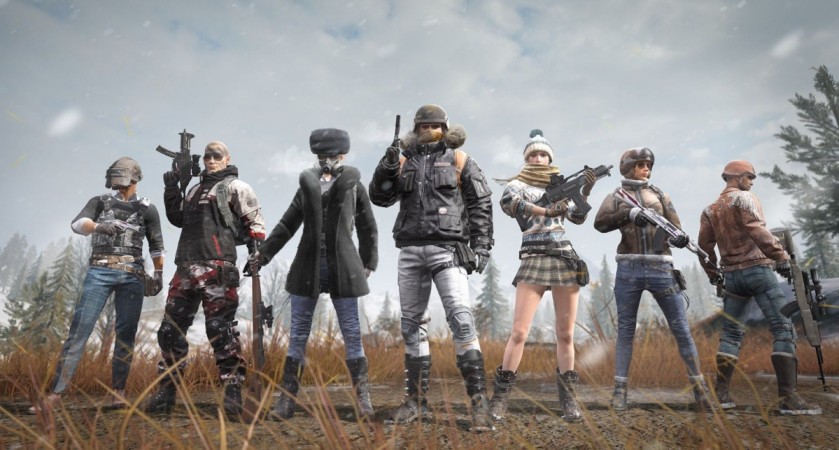 Now, you must know that every player can carry two guns and a pistol alongside a pan, throwables, med kits and energy boosters. So we've listed the best guns in PUBG Mobile to survive till the end.
UZI or UMP9
In Vikendi, there are plenty of UZIs and UMP9s lying around than in any other maps. So I recommend picking the first 9mm SMG you see as soon as you land. While it's best to go for UMP9 as it allows you to have multiple attachments like up to 6x scope and extended mag to hold up to 40 bullets, pick up the UZI if you find it first and later swap it with UMP9.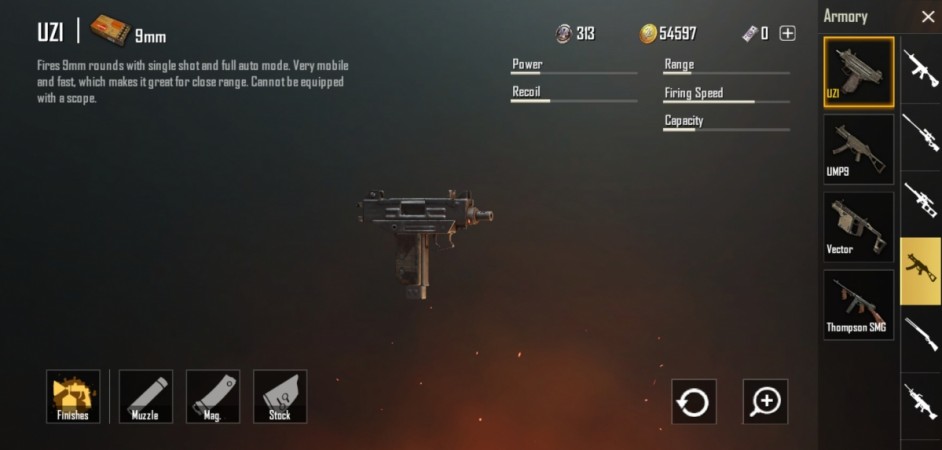 I found UMP9 the most preferred choice of weapon throughout the gameplay as it is best for short-range combats, which is what you'll mostly be presented within Vikendi. So stick to UMP9 as your primary gun to survive till the end.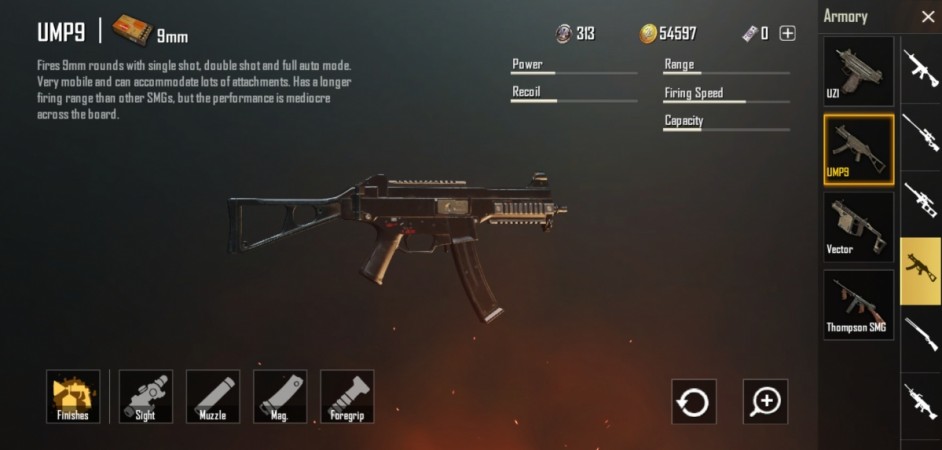 S12K
Besides SMGs, plenty shotguns can be found in Vikendi. Of all the shotguns, my recommendation is S12K, which uses 12 gauge ammos. Even if you picked up any other shotgun in the beginning, make the switch to S12K as soon as you find it and you won't have to worry about ammos as the previous shotgun rounds will serve you.
Like UMP9, S12K is the master of close range combats. You can have attachments like scopes and extended magazine and the S12K's quick reloading makes it efficient weapons when you suddenly come face to face with an opponent. And know this, a single S12K shot can knock down your opponent or at best kill one.
M416
Not everyone's choice is a shotgun, so you can drop S12K for M416 when you find one. During my gameplay, I found M416 not to be found easily, so until you find one – S12K and UMP9 will keep you alive.
The M416 assault rifle is an all-rounder. It can cause significant damage in close range combat and help you eliminate your opponent in long-range shots using up to 6x scope. UMP9 is not the best choice for long-range shots, which is why having M416 will fill that gap.
Kar98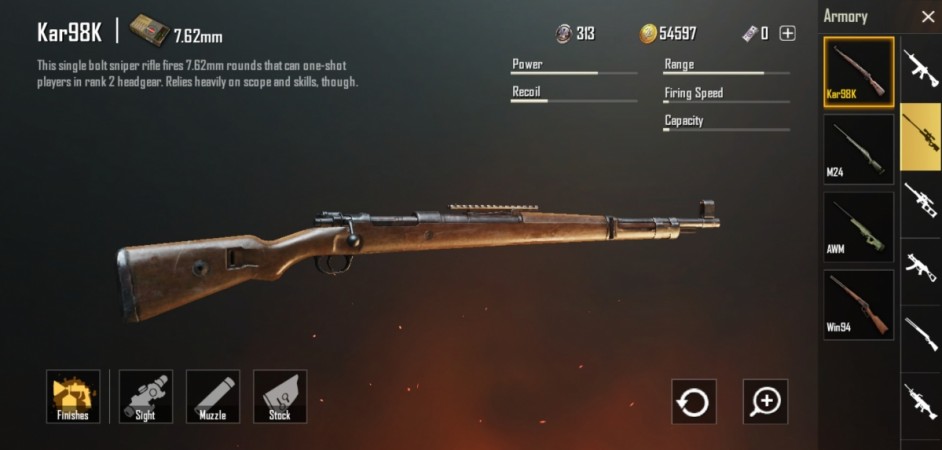 I also noticed that not only it is difficult to find an 8x scope in Vikendi, but finding a sniper rifle can be a daunting task. I mostly relied on M416 with 6x scope for long-range kills, even though Vikendi rarely presents such an opportunity. But if you have the right vantage spot and happen to step up on Kar98 and 8x (or even 6x in my case), don't let go. M416/UMP9 and Kar98 can be a deadly combination to fetch you that "Chicken Dinner."
AWM
This is a rare find and only comes in air drops. So if you're the fearless one and don't mind the risk of getting near the red-flame-emitting-box, pick up that AWM sniper and either drop the Kar98 or M416. AWM has the highest damage and can instantly land you a kill. If I have an 8x, I usually make it a point to pick up the AWM and find opportunities to snipe away my opponents into dust. But keep your UMP9 close as anyone ambushing you can be taken care by the 40 rounds of 9mm bullets into the chest or head, which is good enough to take care of two approaching opponents.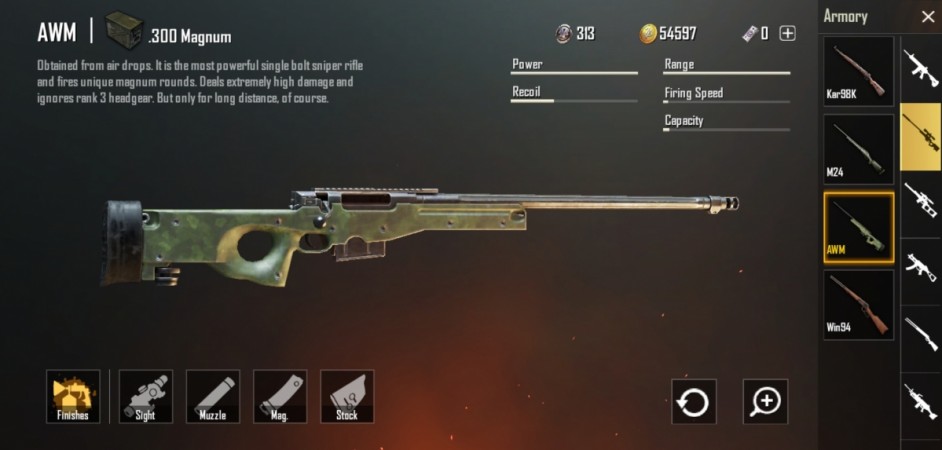 Pro tip: You may have the best weapons and the skills, but you won't land that "Chicken Dinner" if spotted by another sniper. For the first time, PUBG Mobile introduced the perfect camouflage to let you hide in plain sight. The snow-covered ghillie suit is a rare find but lets you lie down in snow without getting spotted.
My recommendation is to drop the second gun and the frying pan while wearing the snow ghillie suit but do so only if you're confident of your game skills and when you're at the final circle with 10 or fewer people alive.