PUBG Mobile is the new sensation in mobile gaming and every time there's a new update arriving, players drool in anticipation. PUBG Mobile 0.10 is the next major update coming your way and it includes some of the biggest and most exciting features till date.
Launching PUBG Mobile on Android and iOS devices on Sunday notified players about the new update arriving starting December 17 midnight. During the update, the PUBG servers will be taken offline to fine tune the latest update with the game. The in-game notification said the PUBG Mobile servers will go offline from 00:00:00 to 09:00:00 (UTC) on Monday, and that the game would resume "sooner or later depending on maintenance progress."
If you can survive the downtime for a few hours, PUBG Mobile has something truly special waiting on the other end. The latest version will be pushed out to Google Play Store and App Store starting Tuesday, which means players will either be able to update the game from respective app stores or from within the game by downloading necessary files.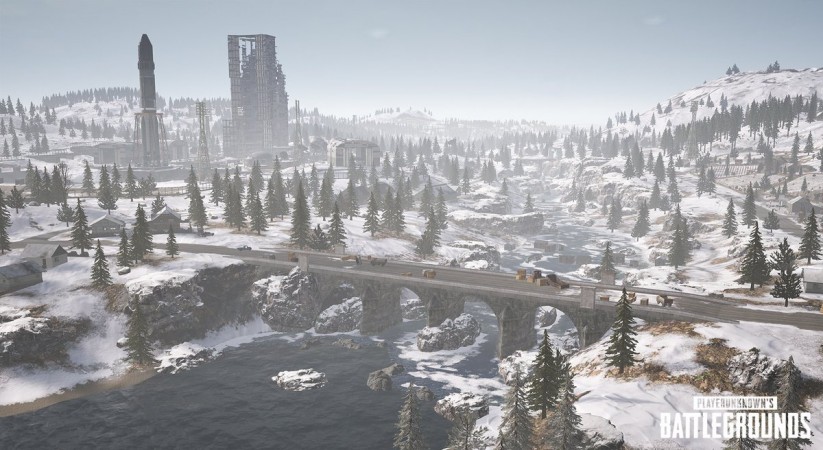 Make sure the latest PUBG Mobile update is downloaded only after connecting the phone to secure Wi-Fi as the file size will easily exceed or exhaust your daily data quota. That said, PUBG Mobile 0.10 will bring the following changes:
Vikendi map
After Sanhok, PUBG Mobile is now getting Vikendi snow map with the 0.10 update. The 6x6 km snow map includes a snow theme in the main menu, new snowmobile vehicle, snowball fight in Spawn Island and a new layout for players with large hands.
Vikendi snow map will sit beside Erangel, Miramar and Sanhok maps in the game, and it is likely that players might have to download the map separately.
Other changes
PUBG Mobile 0.10 changelog is extensive and we covered it in our previous post. The main highlights include Arabic language support, ability to report suspicious behaviour while spectating after dying, new Firearms Finish Upgrade System, Lucky Treasure, Season spending rewards and new matchmaking changes.
Overall, PUBG Mobile 0.10 is going to be an exciting update. In India, players should be able to get the update on Tuesday, so keep an eye out for that in-game notification. Besides the exciting changes, PUBG Mobile is rewarding players with Outfit Box III (7d) x1 and 1,888 BP for updating the game before December 25.
Feeling Christmas yet?