By now, most of you must have played a game or two in the new Vikendi map. PUBG Mobile is known for its frequent updates to keep players' interest intact. It has been quite successful in its approach so far by rolling out new features and maps, Vikendi being the latest. But has the new snow map met your expectations or even exceeded them?
PUBG Mobile got the Vikendi map a few days ago along with the 0.10 update, but it wasn't playable until last night. This is the first time PUBG Mobile has gotten a new map, which is still in beta, and there was a bit of anticipation as matchmaking was disabled for a while. This built a lot of hype around the snow map, as this brings a completely new landscape - different than the lush and desert scapes.
After playing two matches, each lasting about 20-30 minutes, here's what I think about Vikendi map.
Firstly, I loved the attention to detail in PUBG's Vikendi map. Everything from the snowy landscapes to snow-capped mountain ranges across the background and both low-rise and high-rise buildings to arctic vegetation, PUBG Mobile's new map can easily do a number on you. It is visually appealing and gives a much-required refreshment from playing in the existing maps.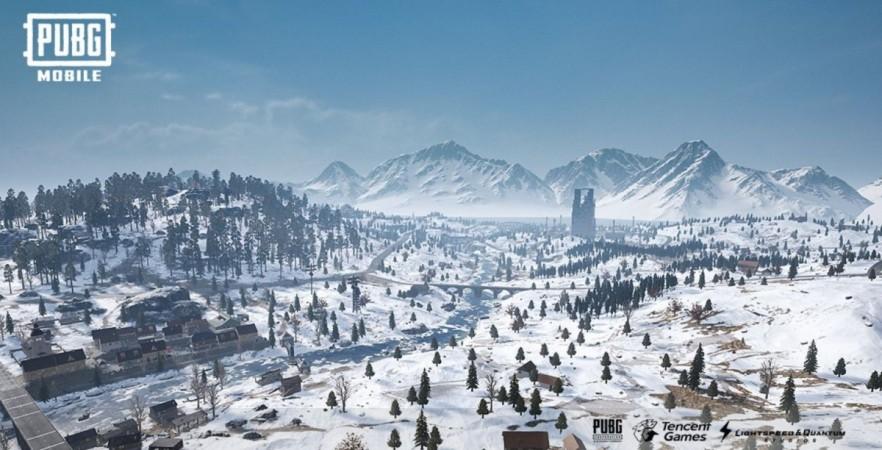 From the moment you start in the spawn island, you're welcomed with the cold winter theme. Snowballs lying around the spawn island for you to engage in snowball fight is unique and fills the heart with holiday feels. As usual, the experience of boarding the airplane and dropping off in any desired location to get the best loot possible is the same. I previously did a piece on top Vikendi locations to get the best loot, which should come in handy for PUBG Mobile players trying to get familiar with the new towns and places.
After exploring a few places myself, I found it easier to get loot around Vikendi as long as you land in the flight's pathway and not too far away from it. I was able to find necessary weapons, ammos and throwables with ease, but rare items like 8x scope, level-3 vest seemed unusually rare in this map.
I also experienced lags during the gameplay in both matches, which is something I never did in any of the matches before in Erangel, Miramar or Sanhok. In PUBG's defense, Vikendi map is still in beta and I'm hoping the lags will be completely gone by the time it phases out of beta.

While it's too soon to conclude whether Vikendi is as exciting as Erangel or other maps, my early impressions are that it does not justify the hype it received. The map is not as challenging as Erangel or even Sanhok for that matter. I was able to win both the matches without any strong strategies. There are not many vantage points so you can be in less fear of being sniped, but you'll end up in close-range combats more often than you think.
I also tried the snow-mobile, which gives better stability on snow than other vehicles. But the small size doesn't require a vehicle most of the time. The supply drop box includes a new white ghillie suit for better camouflage in snowy areas, but you'll stand out in the vegetation areas.
Things I loved in the Vikendi map are graphics, details, animation, sound effects, but I wish the map presents more challenge, and the lags are eliminated completely. It's not all fair to judge the new map in its beta stage, which presented with many bugs and spoilt the gaming experience. So I will try and bring a fresh set of eyes into the map's review when it's finally out of beta phase.