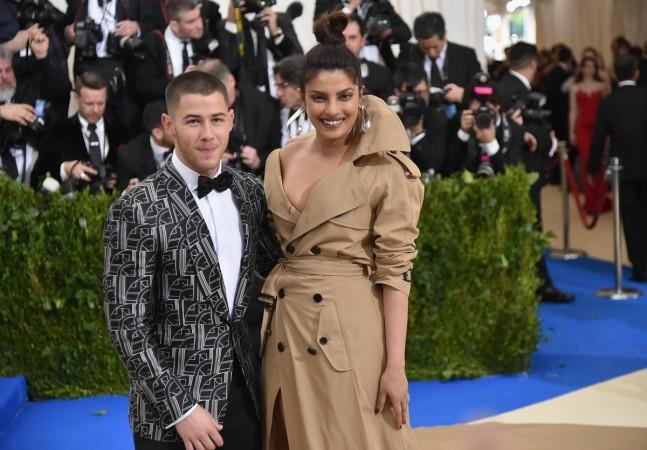 Priyanka Chopra and Nick Jonas were recently spotted when they were on a romantic date and spent quality time with each other in Los Angeles over Memorial Day Weekend. The two sparked dating rumours once again (first when they walked MET Gala's red carpet together last year) when they were spotted at the LA Dodger Stadium during a baseball game. Does that mean things are getting serious between the two?
According to reports, a friend of Nick has claimed that the pop singer is currently in player mode and won't be settling down anytime soon with Priyanka.
"Nick is captivated by Priyanka, he loves older women and she's so international and sophisticated. She really turns him on. He says he's never met another woman like her. He's very caught up," Nick's friend was quoted as saying by Hollywood Life adding that no one is expecting him to settle down with the Quantico star.
The friend further added, "Nick's very sweet and charming and he knows how to treat a woman but he's still in player mode. It's a dangerous combination because he really is a great guy. It's hard not to fall in love with him. Hopefully, Priyanka won't fall too hard."
And if the reports are to be believed, Priyanka and Nick are currently in no strings attached relationship and having amazing sex.
"Nick and Priyanka met through mutual friends and their attraction was immediately undeniable. Things are not too serious right now, but they are having amazing sex, but that's all it is, for now, no strings or commitments," a source was quoted by the American entertainment website.
However, Priyanka's close friends seem to be quite worried about her new relationship with Nick. They have been warning Priyanka that Nick is going to break her heart if she gets very close to him as they believe the singer is a total player. A few days ago, Priyanka was in Nick's arms while travelling on a yacht with a group of friends.
"Her friends are all warning her that he is a total player, and not to get too close cause he will break her heart. So she is keeping everything light and easy and trying not to get too attached to him, but she thinks he is really sexy, talented and their chemistry in the bedroom is undeniable," the source told the website.