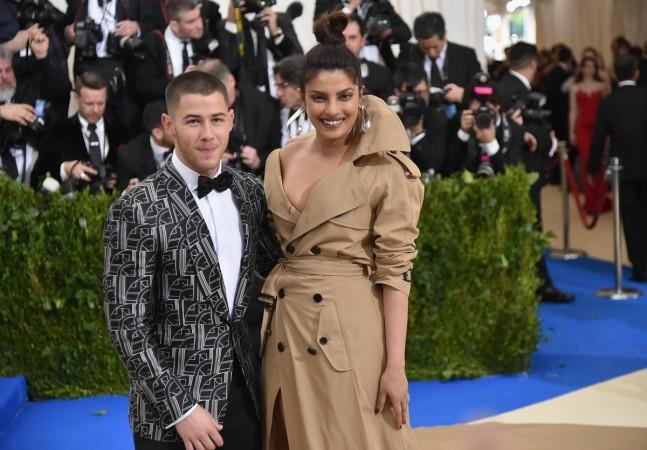 Days after the rumours of Quantico actress Priyanka Chopra dating singer Nick Jonas starting making rounds, the couple was spotted at West Hollywood hotspot Toca Madera. This time the couple was packed on the PDA during the dinner date.
An insider told Page Six that the duo was "cozied up at a table in the garden patio."
The insider added, "They were cuddling at the table. At one point Priyanka ran her hands through his hair. They were very affectionate with one another."
The insider also further added that the 35-year-old actress and the Chains singer were really enjoying each other's company. They were seen laughing and grooving to the music as well.
In between all the PDA, they also had a sumptuous dinner with guacamole, ceviche verde, chicken tacos and the Japanese wagyu beef.
The date night came amid rife speculations that the Quantico star and the Jealous crooner are an item indeed.
This is not the first time the duo was spotted together. Chopra and Jonas attended the 2017 Met gala together.
Also, a few days ago, they spent Memorial Day weekend together as they were seen enjoying Beauty and the Beast live concert at Hollywood Bowl and were again spotted at the Dodgers game in Los Angeles shortly after.
An eyewitness told US Weekly that they arrived together just before the performance started. They were not trying to be too private either and were seen talking to other people as well.
An onlooker said, "The two were seen heading to the concessions stand during intermission before returning to their seats to finish taking in the show. They snuck out right as the show was ending."