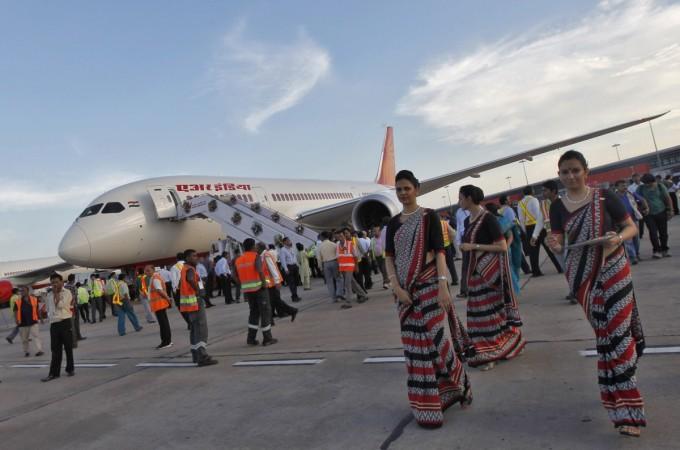 Air India is all in the news and buzzing on the social media big time though much to the discomfort of its approximately 19,000 employees, since the Modi government strongly favours the carrier's privatisation. Who, in the words of civil aviation minister Gajapathy Raju, will be the "bakra" (scapegoat)? Tatas, as the rumours say, given that no business group knows Air India better than them.
A purported meeting between Tata Sons chairman N Chandrasekaran and Arun Jaitley in New Delhi on Thursday set the media tongues wagging amid the finance minister publicly stating that the government needs to get out of loss-making Air India and the official think-tank Niti Aayog also advocating complete privatisation of the carrier.
Read: SpiceJet Q4 net profit falls 43% due to higher fuel costs, income up 10%
If the impossible (handing over of Air India) happens, it would mark a milestone not only for Indian civil aviation sector, but also for the Tata Group who owned the carrier before nationalisation.
On October 15, 2015, when the Tatas launched their full-service carrier Vistara (joint venture with Singapore Airlines), they could not stop being nostalgic. Incidentally, it was on the same day in 1932, India's first commercial flight was flown by J R D Tata. The carrier then went by the name Tata Airlines and had earned a reputation for being one of the top carriers in the global civil aviation space.
Post independence, Tata Airlines became Air India after its nationalisation in 1953. J R D Tata continued to be the chairman of the carrier till 1978 when he was removed.
The carrier had been known for its good-looking air hostesses, with one of them, Maureen, who went on to marry industrialist Nusli Wadia.
Air India's credentials of a professionally-run carrier started taking a hit from 2001 when the last managing director Michael Mascarenhas resigned.
When the then Congress-led UPA government decided to merge the domestic carrier Indian Airlines with Air India in 2007, the problems accentuated and since then, it has been a downhill journey for the carrier, mired in controversies, also resulting in a CBI probe.
With two aviation companies — low-cost carrier AirAsia India and full service carrier Visatara — already in its wings, will the Tatas be willing to acquire Air India?
This is one question that many Air India employees, analysts and rivals - Jet Airways, GoAir, IndiGo would want to know.