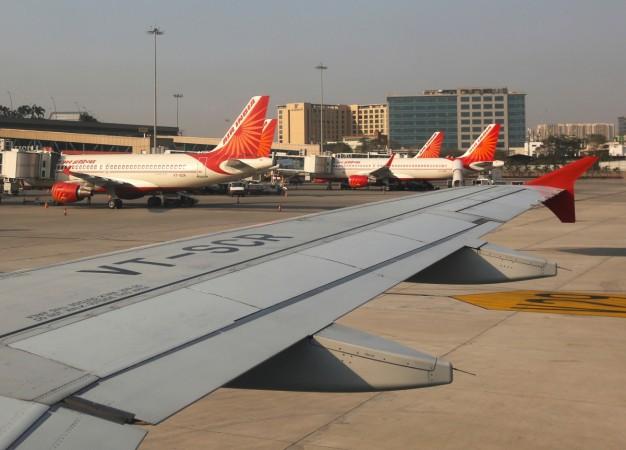 Civil aviation decisions taken by the former Congress-led UPA government will now be investigated by the Central Bureau of Investigation (CBI). These include the 2011 merger of Indian Airlines with Air India, the decision to acquire more than 100 aircraft and handing over lucrative routes to private carriers, causing losses to the state-run carrier.
The CBI filed three first information reports (FIRs) against the purchase of 111 aircraft by Air India, leasing of planes and handing over lucrative routes to private carriers, news agency PTI reported.
Praful Patel of the coalition partner NCP was the civil aviation minister in the UPA government.
The move by the Modi government comes days after the agencies cracked down on the business interests of former finance minister P Chidambaram's son Karti for alleged financial irregularities and influence-peddling during the UPA rule.
The FIRs registered on Monday did not mention any name but were based on a report by the Comptroller and Auditor General (CAG) submitted to Parliament in 2011, followed by one by the Parliamentary Accounts Committee (PAC), both raising doubts over the process to buy 111 aircraft.
Based on a public interest litigation filed by former AAP leader and lawyer Prashant Bhushan, the Supreme Court had directed the CBI in January 2017 to complete the investigation by June.
"The Supreme Court had asked the Attorney General to look into the allegations in a time-bound manner. We examined the evidence and decided to register three separate cases. We will finish the investigation soon," the Hindustan Times quoted a senior CBI official as saying.
The purchase of 111 aircraft and the decision to lease were taken between 2004 and 2008.
The decision to probe these matters comes within days of finance minister Arun Jaitley making a case for privatizing loss-making Air India that has a share of around 14 percent in the domestic air traffic market with the rest held by IndiGo, Jet Airways, SpiceJet, GoAir and other private carriers.
"If 86 percent of flying can be handled by the private sector, so it can also handle 100 percent," Jaitley told state-run broadcast Doordarshan News over the weekend.
Air India had reported operating profit of Rs 105 crore on total revenues of Rs 20,526 crore for financial year 2016-17.
Tackling corruption and investigating alleged scandals of the UPA government have been a top priority for the BJP-led NDA government headed by Prime Minister Narendra Modi.