Billionaire Mukesh Ambani's Reliance Industries Ltd (RIL) and British partner BP Plc are reviving investment plans for a gas block close to a military missile launching facility in the Bay of Bengal, said a BloombergQuint report on Friday.
Head of oil regulator Directorate General of Hydrocarbons Atanu Chakraborty told BloombergQuint that Reliance and BP are preparing a new development plan for the gas-rich NEC-OSN-97/2 block, also called NEC-25, in the Mahanadi basin offshore eastern India.
"They are already in discussion with us on the technical aspects of their field development plan... reservoirs are being assessed, so that they make the final decision," Chakraborty said in an interview to BloombergQuint in London.
The new proposal follows an earlier integrated field development plan submitted in March 2013.
Work on the block was hindered partly by objections from the Defence Ministry for its proximity to the Chandipur missile test base, the report said.
"When you make a first move into a basin, it normally takes time," Chakraborty clarified in the BloombergQuint report.
The issues related to closeness to Chandipur missile area had to be adjusted and now the Mahanadi basin fields are maturing slowly towards development. We will see investments coming there sooner than later.

-- Directorate General of Hydrocarbons chief Atanu Chakraborty
A BP India spokeswoman told BloombergQuint that the company intends to progress with the field development plan within the stipulated time-frame.
The report noted that Reliance and BP recently resuscitated their partnership by announcing fresh investments of $6 billion in gas projects in the Krishna-Godavari basin, which lies south of NEC-25. Indian's biggest explorer Oil & Natural Gas Corporation also plans to spend $10 billion in deepwater projects off eastern India.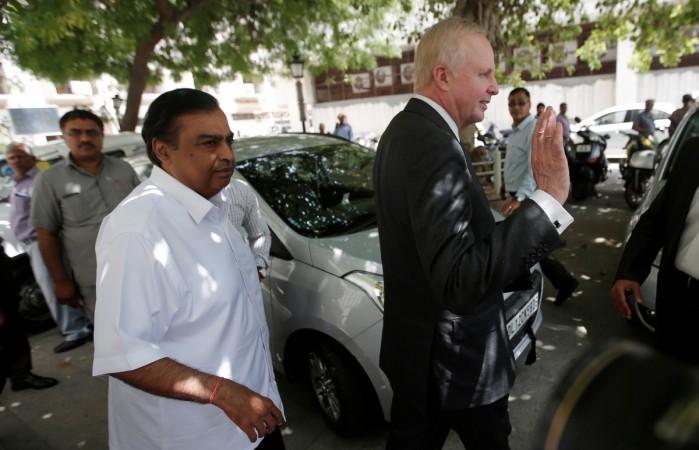 In the year 2000, Reliance Industries and its then Canadian partner Niko Resources Ltd were awarded the NEC-25 block and made eight gas discoveries before BP picked up a 30 percent stake in the block through a $7.2-billion deal with Reliance in 2011. That transaction included similar interests in 22 other blocks. Niko exited the prospecting partnership with Reliance in 2015.
The government has announced a slew of reforms, including the freedom to price and market natural gas, to push production from stalled projects as it aims to increase the fuel's share in India's energy mix to 15 percent by 2020 from 6.5 percent. Oil minister Dharmendra Pradhan expects investments of $20 billion by as early as 2021 to raise India's gas output.
Chakraborty said that these investments are expected to boost India's gas production by more than two-thirds over the next five years.
"We will add 50-55 million cubic meters per day of gas production on a very conservative basis," he said. The country's current output is about 80 million cubic meters a day.