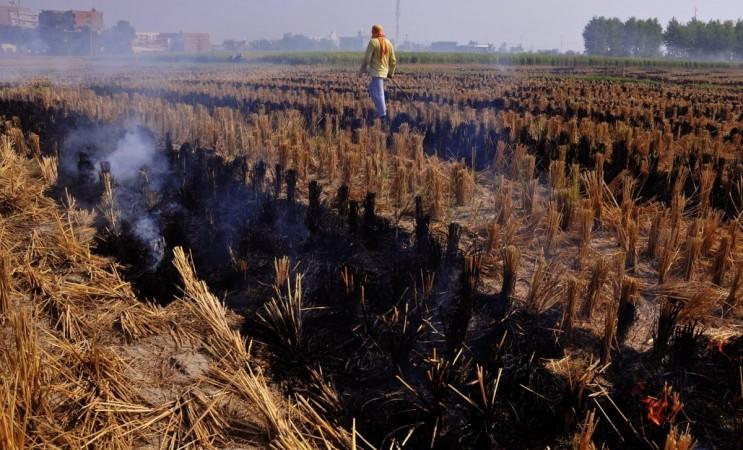 Stubble burning and the increase in pollution in Northern India has taken a political turn as leaders have started to take pot shots at each other, one blaming the other for the worsening quality of air in the region.
Delhi Chief Minister Arvind Kejriwal pointed fingers at neighbouring state Haryana saying that the government there is not doing enough to cut back on stubble burning while the AAP improved Delhi in just three years, he said, reports the ToI.
In response, Haryana Chief Minister Manohar Lal Khattar hit back at Kejriwal on Saturday saying, "As compared to last year, stubble-burning has declined to 40% in Punjab and Haryana. But it has increased to 50% in Delhi which has only 7,600-hectare agricultural land," he said. "You [Kejriwal] cannot compare Haryana with Delhi," Khattar said.
Industrial pollution, vehicular smoke, and clouds of dust kicked up by various construction and infrastructure projects around Delhi have left one of the most population-dense centres in the country — average density of Delhi is 11,320 people per sq. km - Census 2011— chocking as the quality of air gets worse by the day.
One of the reasons why this part of the year gets extra smoggy is also because of stubble burning.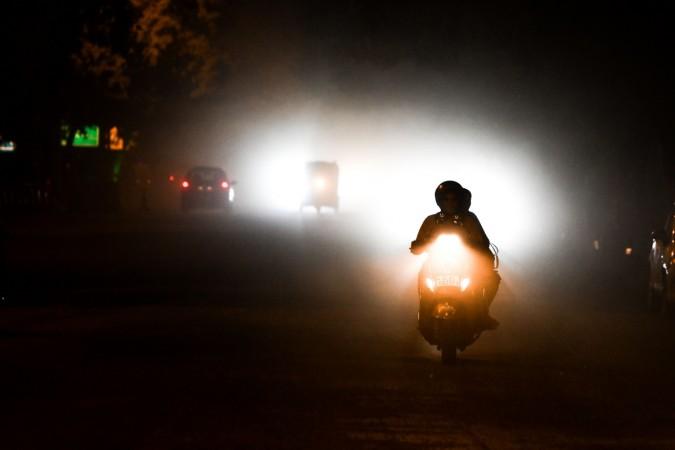 Stubble burning, for those not familiar, is the practice of burning off of loose straw in farmland to prep the soil for tilling and sowing of wheat. In this season, reports HT, it is the burning of the remaining stalks of paddy to prep the soil for wheat cultivation.
The report points out three factors that have led to the increase in such incidents over the last decade or so; widespread use of mechanised harvester machines, paired with larger farms, and a relatively small window open within which all the harvesting has to be done. All of this put together has led several farms, especially in Punjab to reach a mechanisation "saturation point" so it is "no more viable, both economically and environmentally", according to a report published by the Environmental Information System (ENVIS) Centre, Punjab.
Punjab alone has employed, in its farms, almost double the number of tractors it really needs, it has 16 percent of all tractors in India, says ENVIS, based on the state's net-sown area. Each tractor, as a result, is used for less than half its productive use hours. The average time spent on each tractor, in farming activity averages only 450 hours a year, its minimum hours of productive use should be at least 1,000 hours in agricultural operations. This invariably has led to what the report calls "overcapitalisation in farm mechanisation and under-utilisation due to a decrease in farm size."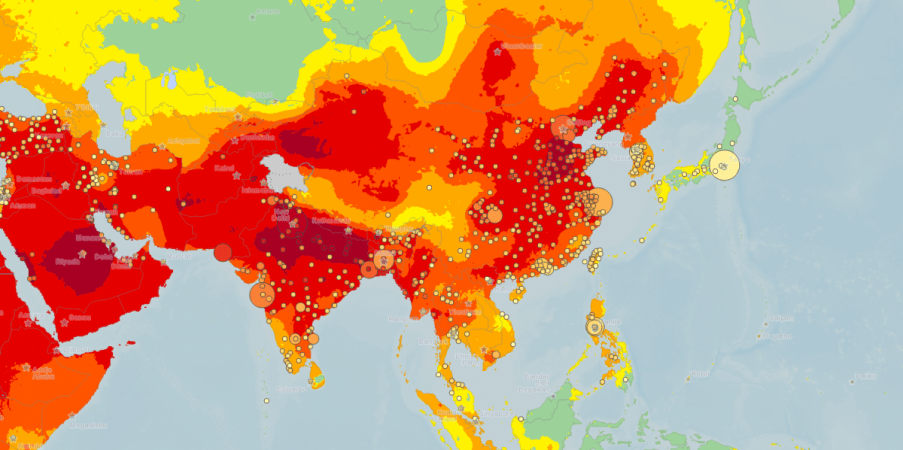 Harvesters, when they go through crops, remove only the grains in the paddy, leaving behind stalks sticking out of the ground. To get rid of them and start preparing for the next season, farmers simply set fire to them. It is reported to be cheaper and easier to do. Clearing hundreds of thousands of acres of paddy stalks by burning them has turned out to have major environmental impacts.
Meanwhile, in Delhi, the government has laid out a number of recommendations for people to not only contribute towards a more environmentally positive Diwali. For the first 10 days of November, when the region's air is often at its worst, there is a ban on construction, coal and biomass industries will be shut down and a limit on the use of private vehicles has been called for, especially diesel-powered cars and trucks. People have been asked to avoid jogging early in the morning and have been asked to not burn incense sticks indoors while also wet sweeping, or mopping regularly to keep surfaces clean.