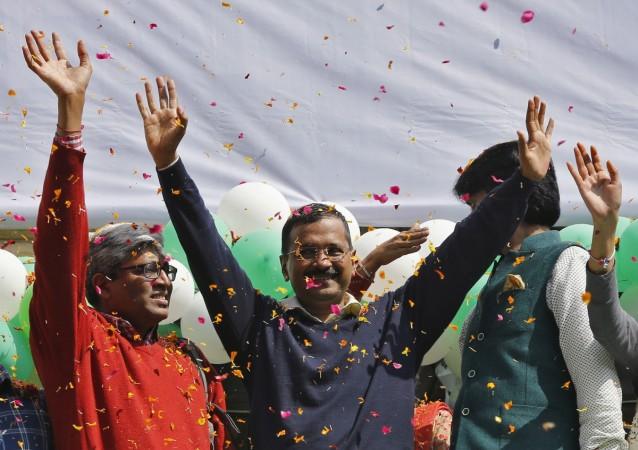 Expressing apprehension of widespread stubble burning across Punjab, Haryana, Rajasthan and Uttar Pradesh, Delhi's AAP government on Friday flayed the Centre and the neighbouring state governments for not tackling the issues.
Delhi Environment Minister Imran Hussain, releasing photographs of stubble burning across the Delhi-Chandigarh National Highway, said stubble burning may be widespread in the countryside of Punjab, Haryana, Rajasthan, and Uttar Pradesh.
"This situation leads to reasonable apprehension that Delhi may witness another episode of worsening ambient air quality in the coming weeks and months," Hussain said in Twitter.
Reacting to the development, Chief Minister Arvind Kejriwal called the Central and state governments' inaction as "criminal".
"We have been pursuing with the Centre, Haryana and Punjab governments, yet no concrete action has been taken. Farmers again helpless. The entire region including Delhi will again become gas chamber. People will again face difficulty in breathing. This is criminal," tweeted Kejriwal.
Hussain urged the Centre and the neighbouring state governments to wake up and take action to prevent north India from air pollution.
"It shows that Centre and governments of these states have not seriously taken up the issue of preventing stubble burning despite repeated requests from Delhi government.
"Such an unpleasant situation was preventable and if the Centre and these states wake up even now, northern India can still be saved from disastrous consequences of air pollution in coming days," added Hussain.