The National Aeronautics and Space Administration (NASA) released data and pictures on Thursday, showing that the process of stubble burning in the neighbouring states of Haryana and Punjab are the main reasons why the air quality in New Delhi has worsened.
The data showed that there was a rise in crop burning on October 27, 29 and 31 in Punjab, which led to diverse air quality in the Indo-Gangetic belt to dangerously high levels this week, the experts said, according to the Hindustan Times.
The national capital has been battling the worst air quality it has witnessed this year, with air quality index measuring 30 times the safe limit set by the World Health Organisation (WHO).
"It takes about three to four days for the particulate matter to reach a city like Delhi from Punjab," Sachchida Nand Tripathi, a professor at Indian Institute of Technology, Kanpur, told HT.
Tripathi's team helped in analysing the data released by NASA. The professor added that crop burning was to blame for the increase in particulate matter in Delhi-NCR and surrounding regions.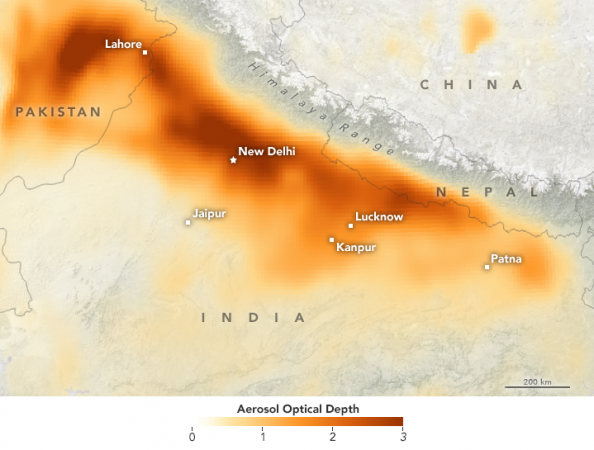 The PM 2.5 particles, which are small enough to settle inside your lungs and cause severe respiratory diseases, peaked above 700 micrograms per cubic meter in Delhi on Thursday. At this level, not just children and elderly, but everyone is warned to remain indoors. The WHO safe limit is 60.
The pollution in the capital resulted in shutting down of over 6,000 schools for a week and several flights and trains were delayed due to poor visibility. While there is a public health emergency declared by the doctors' association in the capital, the leaders of Delhi and the neighbouring state are locked in a political fight.
While the leaders are yet to take concrete steps, the Delhi government meanwhile has announced to reinstate the odd-even scheme from November 13 to November 17, as a preventive measure to avoid the worsening air pollution and road accidents.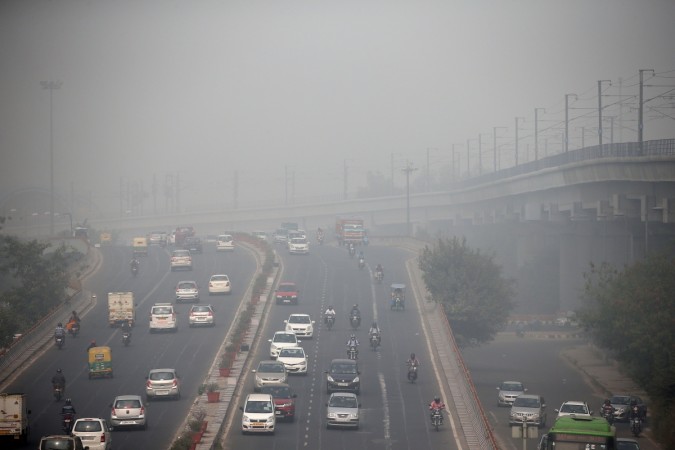 The Delhi government has instructed the transport authorities to increase the number of buses and add coaches to the metro trains. The odd-even plan will be in place from the coming week.
While, the Haryana government has also decided to install smog-eating towers in Gurugram and Faridabad.
The Delhi High Court has directed the chief secretary of Delhi along with the authorities from the neighbouring states and the pollution control agencies to meet a top official from the Union Environment Ministry.