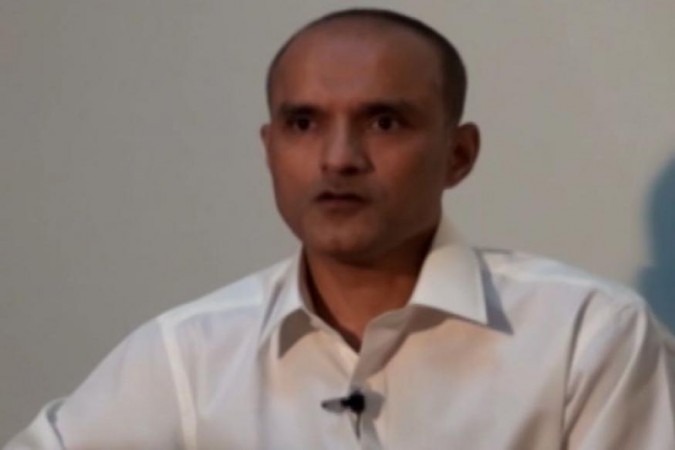 The Indian government has said it will do everything possible to save Kulbhushan Jadhav, who was sentenced to death in Pakistan on Monday. He was arrested on charges of espionage from Balochistan in March 2016.
Read: India says Kulbhushan Jadhav execution would be 'premeditated murder', halts release of Pakistani prisoners
After the ruling party was cornered by the Opposition in Lok Sabha on Tuesday, Home Minister Rajnath Singh said the government will pull out all stops to get justice for Jadhav.
Congress leader Mallikarjun Kharge reiterated India's stand that If Pakistan hangs Jadhav, it would be considered as "premeditated murder". He also added that failing to rescue Jadhav will be seen as a weakness on government's part.
As protests continue in front of the Pakistan High Comissioner's office in New Delhi, Pakistan's High Commissioner to India, Abdul Basit, has refused to comment on the issue.
Parliament unites against Pakistan
Meanwhile, the MPs, cutting across party lines, have condemned the death sentence.
"I would caution Pakistan government to consider the consequences for our bilateral relationship if they proceed on this matter," said External Affairs Minister, Sushma Swaraj.
"There is no evidence of any wrongdoing by Kulbhushan Jadhav. This is an act of premeditated murder," added Swaraj.
Asaduddin Owaisi of All India Majlis-e-Ittehadul Muslimeen (AIMIM) has echoed India's stand that Pakistan's ruling on 'spy' Kulbhushan Jadhav is similar to a verdict of kangaroo court. "Pakistan military court is a banana court where they have given a judgement without any evidence," said Owaisi.
Interestingly, Swaraj has also said a senior Pakistan leader has expressed doubts about the adequacy of claims in the case.
Options left for Jadhav
While the Indian government is determined to fight for Jadhav, he has three options to reverse the sentence.
1) Jadhav can file an appeal before the Military Apellatte Tribunal in 60 days.
2) He also has the option to appeal in a civilian court for 'review' of the judgment given by The Field General Court Martial (FGCM). In case the Pakistan, under the Pakistan Army Act Section 7.2.3, allows the verdict to be reviewed by the civilian courts, the Indian government will find a lawyer to defend him.
3) Kulbhushan can also file a mercy petition before the Pakistan president.