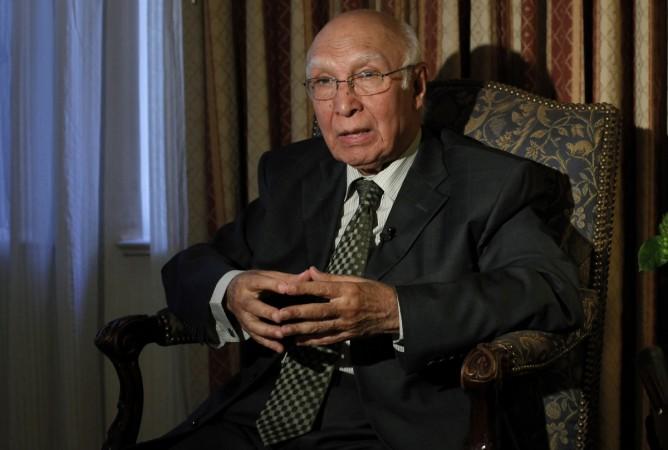 Pakistan will begin the New Year by filing a dossier in the United Nations on captured Indian businessman Kulbhushan Jadhav, who, it claims, was a Research and Analysis Wing (RAW) spy, and evidence of attempted violation of maritime boundary by an Indian submarine.
Also read: China blocks proposal in UN to designate Masood Azhar as terrorist; India responds
January 2 will also be UN Secretary-General Antonio Guterres' first working day at the UN headquarters in New York. The documents will be submitted by Pakistan's permanent representative to the United Nations, Dr Maleeha Lodhi, on Monday.
Pakistan-based Dawn newspaper reported that Jadhav, who was caught by Pakistani security forces earlier in 2016, was a serving Indian Navy officer and an operative of the RAW. His arrest was touted as "proof of Indian interference and state-sponsored terrorism".
Jadhav reportedly confessed to being assigned by the RAW to fuel unrest in Balochistan and Karachi. He was allegedly working with Baloch student organisations and insurgents and terrorist groups in Pakistan.
Adviser on Foreign Affairs Sartaj Aziz had said on December 7 that there was "insufficient material" because of which the dossier had been delayed.
"It is not that material has been provided and it's lacking in English and we are overcoming it. The (provided) material, in our view, was insufficient," Aziz told a meeting of the Senate Committee of the Whole House.
The Indian submarine had reportedly attempted to violate maritime boundary during the fourth Pakistan-China joint naval exercise for promoting maritime security and stability in the region during the start of shipping activity under the China-Pakistan Economic Corridor from Gwadar, the Dawn reported.
Pakistan's earlier attempt in October 2015 to present a dossier had been dismissed by the then Secretary-General Ban Ki-moon due to "credibility deficit".
China recently blocked India's attempt to designated Masood Azhar, Jaish-e-Mohammad chief who lives in Pakistan, as a terrorist. He had been arrested by India but was released after an Indian aircraft had been hijacked. He is also involved in the 2001 Parliament attack, 2008 Mumbai attacks and 2015 Pathankot airbase attack.