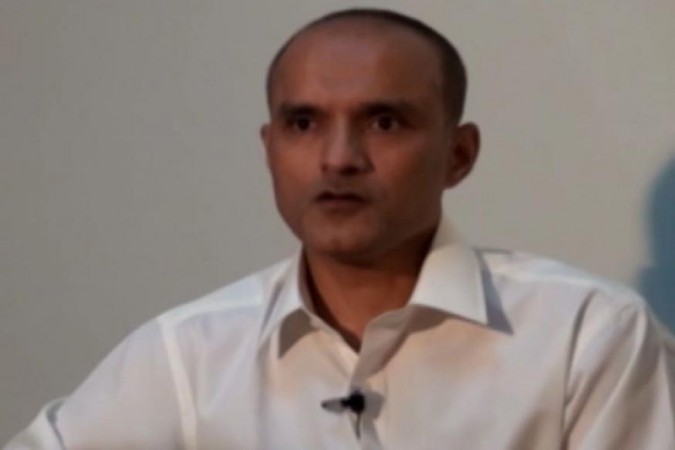 Within hours of Indian Naval officer Kulbhushan Jadhav being awarded death penalty by a Pakistani military court on Monday, April 10, on charges of espionage, India issued a demarche to Pakistan saying that if Jadhav is hanged, it would be considered "premeditated murder." India will also reportedly not release several Pakistani prisoners it was supposed to set free on Wednesday, April 12.
Also read: Pakistan will not release Indian 'spy' Kulbhushan Jadhav: Sartaj Aziz
In the demarche issued to Pakistan High Commissioner to India Abdul Basit, India said: "We have seen the ISPR [Inter Services Public Relations, the media wing of the armed forces of Pakistan] press release today regarding Kulbhushan Jadhav, an Indian citizen, who has been awarded a death sentence by a Pakistani military court martial."
Access denied?
It also said that Jadhav had been "kidnapped last year from Iran and his subsequent presence in Pakistan has never been explained credibly." Pakistan says Jadhav was arrested from Balochistan and has been sentenced to death for "waging war" against the country.
India also said it "repeatedly sought consular access to him, as provided for by international law," through its High Commission in Islamabad, but was continuously denied. It said its efforts to gain access to Jadhav were thwarted "13 times," between March 25 last year and March 31 this year.
'Premeditated murder'
India added in the demarche: "The proceedings that have led to the sentence against Jadhav are farcical in the absence of any credible evidence against him. It is significant that our High Commission was not even informed that Jadhav was being brought to trial. Senior Pakistani figures have themselves cast doubt about the adequacy of evidence. The claim in the ISPR release that Jadhav was provided a defending officer during the so-called trial is clearly absurd in the circumstances."
And then, in possibly the harshest part of the demarche, India said: "If this sentence against an Indian citizen, awarded without observing basic norms of law and justice, is carried out, the government and people of India will regard it as a case of premeditated murder."
Prisoner release halted
India was expected to repatriate about a dozen prisoners to Pakistan — their home country — after they had been served their sentence in this country. However, that will not happen, with official sources being quoted by agencies as saying that this is "not the right time" for such a gesture.
India and Pakistan often exchange prisoners — especially those who had been jailed in the other country, but then finished their sentences.