It is easy to assume sportspersons, having the luxury of being household names, have it easy en route to political success. However, history suggests otherwise.
Only a handful of athletes across the globe have replicated the success they had achieved in their sporting careers in what seems to be a tough, if not tougher field of politics.
Cricketer-turned-politician Imran Khan joins the elite list of sportspersons who have gone on to become elected heads of state.
Liberian president George Weah and former British prime minister Alec-Douglas Home were the only two to have achieved the feat before Imran took oath as the 22nd Prime Minister of Pakistan on Saturday, August 18.
Imran Khan
Imran's party, Pakistan Tehreek-e-Insaf (Movement for Justice), emerged as the largest party in the parliamentary election, held on July 25 in the Asian country.
The PTI formed alliances and found enough support from independents to gain the numbers required for forming the government, according to Dawn.
Khan was a household name not just in Pakistan but across the globe. After making his international debut in 1971, the charismatic cricketer went on to become a heartthrob. He is also regarded as one of the greatest all-rounders of the sport.
The 65-year-old had represented Pakistan in 88 Tests and 175 ODIs. The tall fast bowler, one of the earliest exponents of reverse swing, picked up 362 Test and 182 ODI wickets. He blossomed into a dependable batsman during the latter half of his 21-year-long career and amassed 3807 Test and 3709 ODI runs.
Khan's biggest achievement as a cricket came when he led Pakistan to glory in the 1992 World Cup, which till date is the cricket-crazy Asian nation's only world title.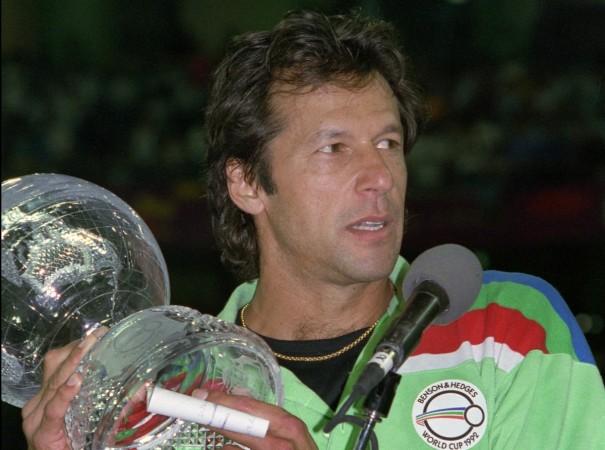 The former Pakistan captain floated his political party in 1996, four years after he quit international cricket. Khan had struggled to find success as he was unable to transform fame into votes.
However, in the 2013 assembly elections, Khan's PTI became the second-largest voted party. Cut to 2018, the much-celebrated cricketing superstar is all set to begin an important inning, this time as the head of one of the most controversial states in the world.
Who is George Weah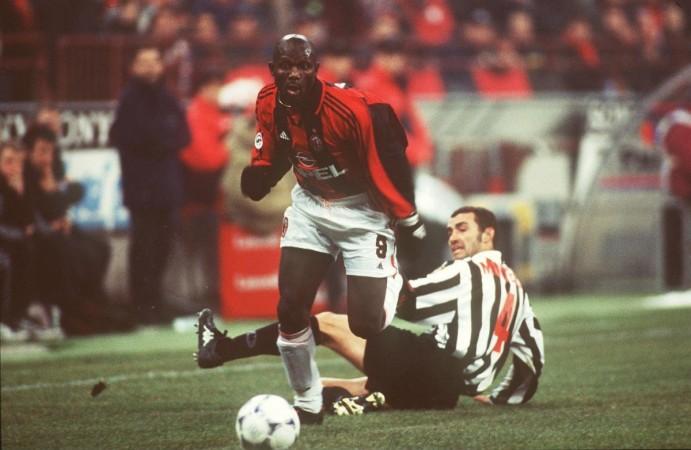 Weah, the current president of Liberia, was regarded as one of the greatest African players. He went on to win the Fifa World Player of the Year Award and the Ballon d'Or in 1995. The prolific striker made 60 appearances for his national team.
Having started his senior career at Mighty Barrolle, Weah shot to international fame when during his time for AS Monaco between 1988 and 1992. Former Arsenal manager Arsene Wenger had reportedly spotted Weah while he was playing in Cameron and brought him to Ligue 1.
Weah went on to play for Paris Saint-Germain and enjoyed a lot of success at AC Milan before playing for Manchester City and Chelsea (towards the end of his career). Multiple domestic and international titles came his way during his decorated football career.
Weah's difficult route to political success
Liberia's global sporting ambassador though didn't find instant success in politics. Weah formed his Congress for Democratic Change party in 2003 and had run for president in 2005 only to end up on the losing side.
He successfully became the vice-president of Liberia in 2007 before going a step further in December 2017.
Weah, who dropped out of school to pursue a career in football, was targeted for his educational background during his maiden run for the presidency. Notably, he was up against Ellen Johnson Sirleaf, who had graduated from Harvard University.
However, the Milan great made sure his educational qualification did not come as a problem as he went on to complete his schooling in 2003 and graduated with a degree in business management from Florida's DeVry University.
Who was Alec Douglas-Home
Alexander Frederick Douglas-Home played first-class cricket between 1924 and 1927 before he became the prime minister of Britain in 1963.
Home was a decent all-rounder and played for six different clubs during his short cricket career, according to ESPNCricinfo. He had represented Middlesex, Oxford University, HDG Leveson Gower's XI and the MCC with which he went on a South American tour.
He served as the prime minister for just 363 days but is known as someone who devoted his career to British politics. Home was also foreign secretary under former prime minister Harold Macmillan. He was not just known for his expertise in foreign policy but also for acting independently during his stint.