Polling in Pakistan's 13th general elections is drawing to a close. The results of the hard-fought electoral battle will be known in hours, with the counting of votes set to start once the polls close. Who will be the next prime minister? Here's a look at the two men who have the highest chances to be the nation's next leader.
Imran Khan – Lahori, Age 65, Cricket Legend
The Oxford-educated former cricketing legend and philanthropist-turned politician is credited with bringing youth and urban non-voters to Pakistani politics. Imran Khan formed Pakistan Tahreek-e-Insaaf in 1996, a political party which disrupted the hold of the two biggies in Pakistani politics -- PML-N and Pakistan People's Party (PPP).
Khan had strongly opposed the war on terror and Pakistan's (Mushraff government, especially) decision to use the military in former tribal areas (FATA). Khan, until 2011-2012, had been anti-establishment and often criticised Pakistan military's role in politics. However, before 2013 elections his stance on the military's role mellowed down. But he lsot the controversial election in 2013.
Khan led a one-man battle on issues like Panama papers and corruption and is credited with the ouster of former prime minister Nawaz Sharif.
What's Imran's foreign policy?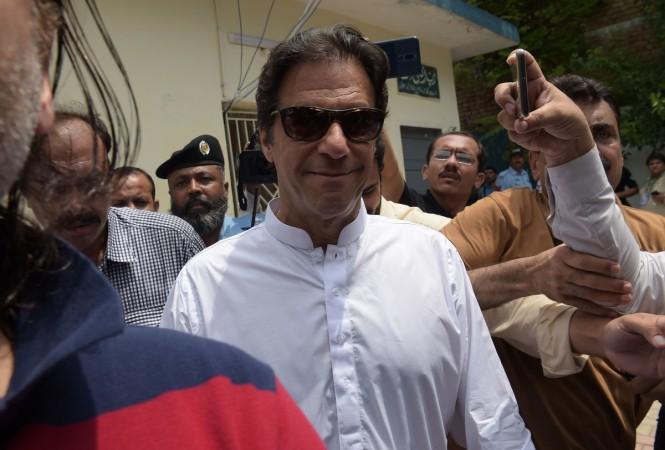 Khan has traditionally been an anti-war campaigner and a staunch critic of the US drone attack. He even opposed Pakistan's support for Saudi Arabia on the Yemen issue. Other politicians usually dare not raise these issues. Once in power, Imran Khan's foreign policy is likely to be headed by Shireen Mazari, an ultra-right foreign policy expert. "Once in power PTI would speak to Trump in his own language," Mazari said. Khan, who had criticised former PM Nawaz Sharif's close links with Indian PM Narender Modi, has openly said that 'war is not a solution and we need to initiate a dialogue with India to resolve Kashmir issue."
What will Imran Khan do as Pakistan PM?
1) First, he will transform governance. PTI has said it is committed to bring accountability to the government, depoliticise police, replicate local government reform, transform access to justice and reform the bureaucracy.
2) Strengthening the Federation. PTI has also said it will expedite the merger of Fata, create South Punjab province, put in place a Karachi development plan, rehabilitate Balochistan and put in place a special poverty alleviation programme from the poorest districts in each province.
3) Revitalising economic growth. Khan's party has promised to create 10 million jobs, revive manufacturing, rapidly grow SME sector and facilitate the private sector to build five million houses. It wll also boost tourism, reform the tax administration, improve Pakistan's business rankings to top 100, transform state-owned-enterprises, fix Pakistan's energy challenge, make CPEC a game changer and enhance access to finance.
4) Uplifting agriculture and conserving water. Imran is expected to impose an agriculture emergency to increase farmer profitability, improve access to finance for farmers, transform agriculture produce markets, revamp livestock sector and upgrade and implement the national water policy.
5) Revolutionising social services. This will include transformation of education and health, putting in place a development programme for women, expanding the social safety net and providing clean drinking water.
6) Ensuring Pakistan's national security. PTI has it will update and expand the institutional structure of the foreign ministry, increase Pakistan's regional and global relevance, leverage on foreign policy to strengthen the economy, form a national security organization and enhance internal security.
Shahbaz Sharif – Lahori, Age: 66, Former CM of Punjab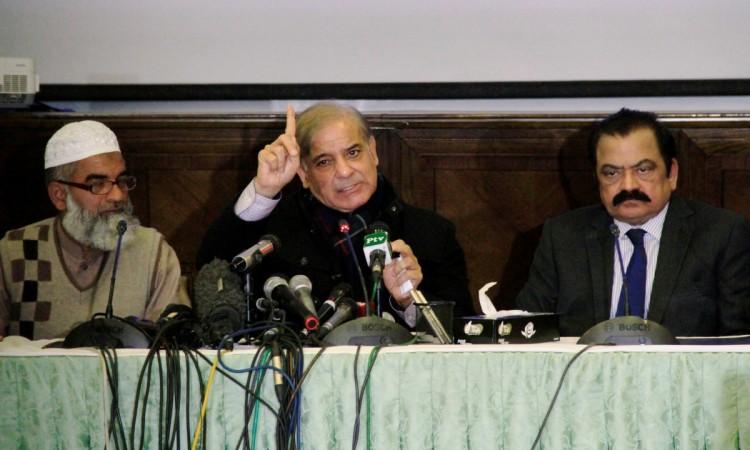 Multi-millionaire businessman, originally hailing from Anantnag and Amritsar, Shahbaz Sharif is the brother of the former prime minister, Mian Nawaz Sharif. He is an accidental candidate for the prime ministership on account of his brother's conviction and jail term. Shahbaz Sharif is probably the best performing chief minister of Pakistan's largest province and he led one of the largest infrastructure and development projects during his tenure.
Sharif started his political career from Punjab provincial assembly in 1988 general elections and is a three-time Chief Minister of Punjab province in Pakistan. He's known to be an efficient administrator.
What will be Sharif's foreign policy?
"Pakistan and India should sit together to resolve their matters through talks and the international community should provide help in this regard" Shahbaz Sharif said in relation to the India policy. Once in power, Shahbaz Sharif-led government's foreign policy is likely to be headed by Senator Mushaid Hussain, a former journalist who is considered to be China's man in Pakistan. However, Pakistan's foreign policy will not radically change during Shahbaz Sharif's tenure because of his more conservative approach to the issue. "We will ensure, we engage more with the international community and continue our efforts with our traditional allies on war on terror" he has said.
China and Turkey, the two countries that had been given many contracts in Pakistan by Shahbaz Sharif. had mildly endorsed him recently. With PML-N former President Nawaz Sharif in jail and serious allegation of pre-poll rigging and possible military and judicial bias against PML-N, Shahbaz Sharif has opted not to confront Pakistan's powerful military and judiciary and has instead remained silent on controversial subjects.
What will Sharif do as Prime Minister?
1. Eliminate poverty via hyper-development of infrastructure by 2030
2. Launch 9 Special Economic Zones
3. Increase IT export from 3.1 billion to $10 billion USD
4. Add 15,000 MWs of power by 2025 including 5000-7000 via thermal power
5. Build Basha Dam
6. Increase GDP and reduce budget deficits
(Ali K.Chishti is a security and political analyst based in Pakistan who could be reached at akchishti@hotmail.com)