Even as Pakistan awaits the results of the 2018 general elections with early projections putting Imran Khan's Pakistan Tehreek-e-Insaf (PTI) ahead, the polls have been dogged by several claims of manipulations and rigging. However, it seems that Islamabad's "all-weather friend" China looks at things differently and has hailed the polls as "successful."
The Election Commission of Pakistan (ECP) is facing a backlash from several quarters on how the polls were rigged, but a Chinese official has completely rejected these allegations and praised the elections even "saluting" the ECP.
"My pleasure witnessing this historic moment in election 2018 in Pakistan," Zhao Ljian, the deputy chief of mission at the Chinese Embassy in Islamabad, said on Twitter.
"Caretaker government and Election Commission of Pakistan deserve a salute for conducting successful election today. Whatever the results are, whoever wins election, Pakistan won."
Beijing is said to be keenly following the Pakistan general elections, keeping in mind the China Pakistan Economic Corridor (CPEC) worth $62 billion. While the government in the nation could change, China believes its deal on the CPEC will not.
"We believe the construction of CPEC will move forward according to the consensus reached by the two sides and will not be affected by other factors," India Today quoted Foreign Ministry spokesperson Geng Shuang as saying.
"We would like to work together with the new government to deepen practical cooperation and move ward our all-weather strategic partnership."
Meanwhile, Khan during his election campaign may have lashed out at the previous government for corruption and irregularities in the CPEC, but steered clear of commenting on Beijing.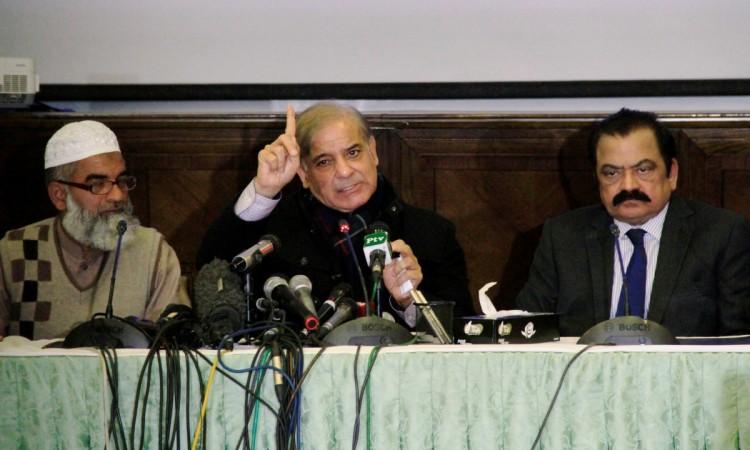 However, the United States begs to differ. The nation has been monitoring the elections and told the Press Trust of India that the US supports "free, fair, transparent and accountable elections in Pakistan, as we do around the world."
However, the Donald Trump administration has refused to consider this election as "free and fair," reported Express UK.
Former Pakistan ambassador to the US, Husain Haqqani, also said that the results seemed suspicious and that PTI was functioning with the military's backing.
"It is unlikely that a prime minister Imran Khan will act decisively against jihadis, given his sympathy for their cause but miracles can happen."
Shehbaz Sharif of Pakistan Muslim League-Nawaz has also said that the elections were evidently rigged and his party would challenge the results. "We will use all political and legal options for redressal of these glaring excesses. This is an outright rigging and the results based on massive rigging will cause irreparable damage to the country," he tweeted.

The three major candidates in the election are Shehbaz Sharif of Pakistan Muslim League-Nawaz, Imran Khan of Pakistan Tehreek-e-Insaf, and Bilawal Zardari Bhutto of People's Party of Pakistan.