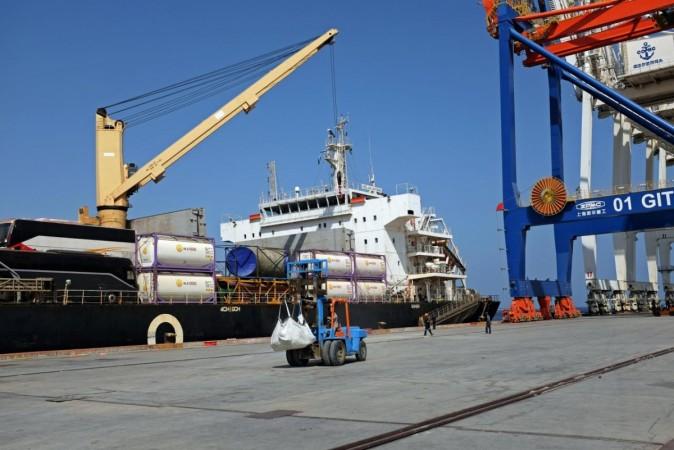 China and Myanmar are inching closer to sign a deal to construct a China-Myanmar Economic Corridor (CMEC). The proposed corridor will on the similar lines as the controversial China-Pakistan Economic Corridor (CPEC).
Myanmar is expected to receive a massive inflow of Chinese funds, which could arrest India's influence in the South East Asian nation.
Director-general of investment and company administration, U Aung Naing Oo, on Wednesday informed that China and Myanmar will sign a memorandum of understanding regarding the construction of the Economic corridor.
Notably, the two countries made a consensus on 15-point MoU at the working group level earlier this year in February. The areas of the collaboration were across all the sectors including basic infrastructure, construction, manufacturing, agriculture, transport, finance, human resource development, telecommunications, and research and technology in order to develop the CMEC.
The two governments seem to be interested in the project but a there are a number of issues that may block its progress.
One of the major difficulties could be the Ethnic conflicts between Rohingya Muslims and the Buddhists, which have resulted in the violence and mass exodus of the Rohingya Muslims to the neighbouring countries. The issue is not expected to die down any soon.
The project is also facing anti-Chinese sentiments, which are relevant in among a section of people in Myanmar. There is also a fear of debt trap among the economists in the country that had canceled the construction of a Chinese-financed dam project in past.
Vice-president of the Federation of Chambers of Commerce of Myanmar U Maung Maung, said, "Myanmar cannot be isolated from the Chinese Belt and Road initiative (BRI). Even if we have divergent views in terms of debt threat among the industry we cannot ignore this initiative."
The planned corridor would ensure connectivity between the southern Chinese province of Yunnan and three critical economic centres in Myanmar — Mandalay, Yangon New City and Kyaukphyu Special Economic Zone (SEZ). The economic corridor would also connect Yangoon and the troubled Rakhine state of Myanmar, where the Rohingyas are facing ethnic cleansing.