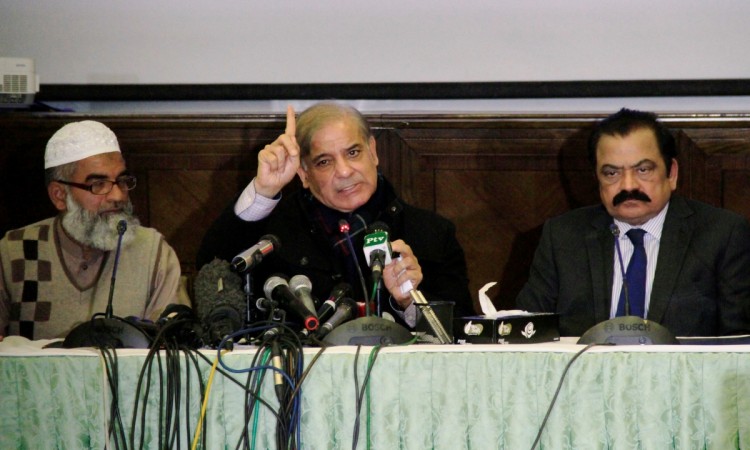 With Pakistan's general elections just around the corner, parties are going as far as they can to ensure a success in one of the most controversial, and heated election campaigns in the country's history.
Shehbaz Sharif, the chief of the Pakistan Muslim League-Nawaz (PML-N) and the prime ministerial candidate for the party, has now made an outrageous promise to the country.
As per India.com, the 66-year-old politician said that he would "create an environment for Kashmir to join the country" if he was elected in the 2018 elections. In an interview with Geo TV, the PML-N candidate also slammed India for what he called "inhumane treatment of Kashmiris".
During the interview, Shehbaz Sharif said that Kashmir would become a part of Pakistan through peace and development, as opposed to war and threats, which has so far been how India and Pakistan have dealt with the dicey issue.
"I believe that it will be like the Berlin Wall being pulled down. It was the prosperity in West Germany that united the two parts," said the brother of jailed former PM Nawaz Sharif.
Sharif also said that he would meet the Malaysian Prime Minister, Mahathir Bin Mohamad as well as the Turkish Prime Minister, Recap Tayyip Erdogan, to learn from them and make Pakistan "a great nation again."
The PML-N is widely expected to win the 2018 elections, due to take place on Wednesday, but there are currently facing stiff competition from former cricketer Imran Khan's Pakistan Tehreek-e-Insaf and Bilawal Zardari Bhutto of People's Party of Pakistan.
Former Prime Minister Nawaz Sharif and his daughter were jailed recently for their role in several scams in the country, allowing the family to purchase flats in London. They were arrested in a dramatic scene the moment they landed from Abu Dhabi and taken to jail.