Nawaz Sharif, the former Prime Minister of Pakistan, who was sentenced to 10 years in jail after being convicted in Panama Papers scandal has been kept in the Adiala Jail in Rawalpindi.
On Thursday, the government in Pakistan's Punjab province issued a statement that Sharif has been receiving all the facilities that he is entitled to under the law. The Punjab government's statement comes a few days Nawaz's brother Shahbaz Sharif claimed that the former PM is being kept in "abysmal conditions" in the prison, reported PTI.
According to Deputy Inspector General (DIG) Prisons Malik Mubashir, the convicted former PM has been kept in the Better Class portion of the Adiala jail.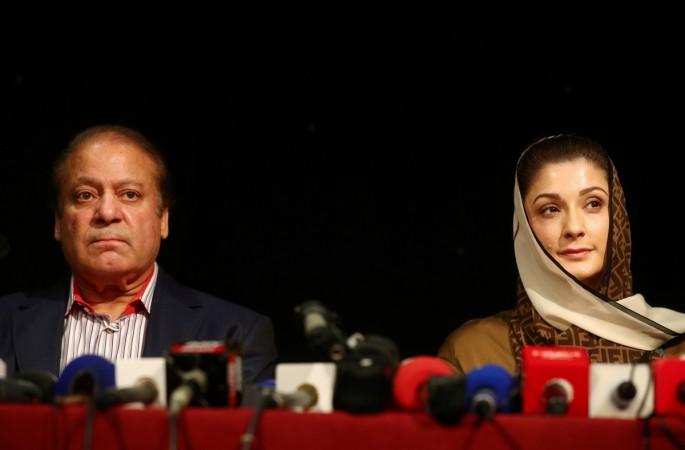 Here is the list of facilities that Nawaz Sharif is receiving:
Steel bed
Table and chair
Newspapers
Sheets for his personal bed
Personal clothes
One ceiling fan
Two bracket fans
Toiletries
A 21-inch TV
A lawn that is attached to his cell
Medical facilities like daily check-ups
A special cook to take care of his diet, which includes fruits, salad, dates and qeema (minced meat)
The former PM is also allowed to meet his family members on Thursdays and consult his lawyers once a week.
Why was Nawaz Sharif jailed?
Sharif, his daughter Maryam Nawaz and her husband Captain (retired) Muhammad Safdar were jailed after being pronounced guilty in three cases of corruption by the accountability court in Pakistan
Sharif and his daughter were arrested by anti-corruption officials upon their arrival in Lahore on July 13 and subsequently taken to Islamabad on a chartered flight. They were then led to the Adiala Jail in separate armoured personnel carriers escorted by police convoys.