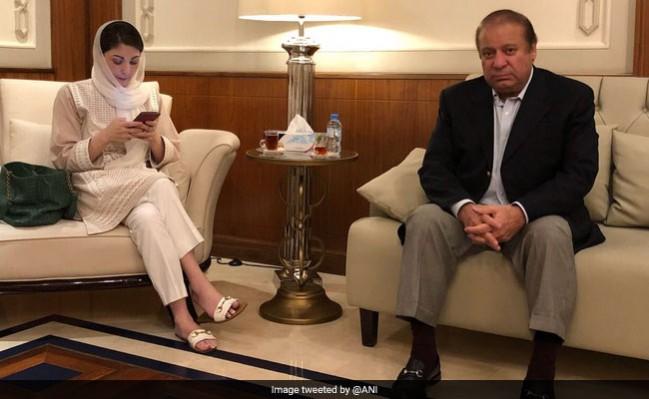 Former Pakistani Prime Minister Nawaz Sharif and his daughter and political heir Maryam Nawaz are currently on their way to Pakistan from UAE. They will be arrested on arrival at Lahore for their role in a corruption scandal.
Sharif was sentenced to 10 years in jail, and Maryam Nawaz was sentenced to seven years in the case filed by the National Accountability Bureau. The verdict was announced in their absence as the duo were not in the country.
They are now making their way back to Lahore after boarding an Etihad flight from Abu Dhabi International Airport. The three-time Prime Minister is to be arrested on arrival at the tarmac, with over 10,000 security guards posted in Lahore in what is expected to be a dramatic homecoming.
The government has ordered all internet services to be shut down in the city from 3PM to 12 AM, with Sharif due to land at around 6:15 PM (local time). Security has also been beefed up in the capital of Islamabad, should the plane be diverted for any reason.
Apart from security, thousands of Sharif's supporters are expected to flood the airport when he lands. Pakistan's media regulator has also stepped in and banned the airing of live telecasts of political leaders. It asked all media houses to broadcast edited footage to ensure no "defamatory and derogatory content" was being aired.
Once he lands, he will be arrested by Pakistan's National Accountability Bureau (NAB) and taken by a helicopter to Islamabad before being imprisoned at Adiala jail. In a statement at the Abu Dhabi airport, Sharif said: "I'll be taken straight to jail. But I'm doing this for people of Pak, sacrificing for generations to come. Such an opportunity won't come again. Let's build the destiny of Pakistan together."
Earlier, the court barred Sharif from contesting the 2018 elections. scheduled to take place on July 25. The 68-year-old was found guilty for corrupt practices linked to his family's purchase of four London flats. He was also found guilty in two cases related to the Panama Papers scandal. Maryam's husband has also been found guilty, but he is currently on the run.