Sanjay Leela Bhansali must be cursing his stars. Padmavati — his eighth film as a director — now has a chance of never even hitting the screens.
And all because of some creative liberty which he swears he has not taken, but everybody else — initially fringe groups and later mainstream right-wing leaders including chief ministers of states — believes he has.
It is this belief that has led to one threat after another for Bhansali and Co: From cutting off their heads to even the nose — as was the nature of the threat to Deepika Padukone, who plays the titular Rajput queen!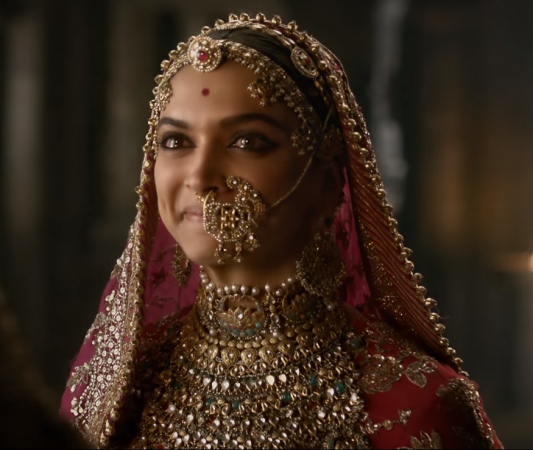 Now, the release of the film has been "deferred" by its makers from December 1, with the new release date rumoured to be in February next year. However, that has not stopped chief ministers cutting across party lines — like Shivraj Singh Chouhan of Madhya Pradesh and Captain Amarinder Singh of Punjab — from condemning it.
Chouhan even said on Monday, November 20, that the film will not release in his state! He joins the Uttar Pradesh chief minister and fellow BJP leader Yogi Adityanath, who has said he will not let Padmavati release in UP.
Watch Chouhan's statement here:
"Distortion" in films
The entire banning of a film on charges that it "distorts" facts is not exactly new. A documentary by Oscar-winning director Satyajit Ray — arguably the best director India has ever produced — was banned for several decades for exactly such a reason.
The 1971 documentary named Sikkim and based on the titular state that merged with India in 1975 but was a kingdom nation before that, was banned after that merger apparently because it showed poor people running after food under the rule of its last royal. That ban was lifted only in 2010.
Even the 1994 film Bandit Queen and Anurag Kashyap's 2004 legendary offering Black Friday were banned for varying lengths because people depicted in it claimed they were shown in bad light or information about them was not presented correctly.
What does history say?
So what are these "facts" Bhansali has allegedly distorted? If one were to go by historians, nothing!
The popular story about Rani Padmini aka Rani Padmavati — the queen of Chittor — is that she and women in her kingdom immolated themselves after Alauddin Khilji of the Khilji dynasty that then ruled the Delhi sultanate decided he must have her for himself, and this led to armed conflict between him and Padmini's husband.
Guides often direct tourists to the places where the story is believed to have played out: From the room where Padmavati appeared in order to give Alauddin Khilji a glimpse of herself through a mirror, to where the ladies of Chittor performed "jauhar." They even point out the mural that claims to commemorate the event.
Aligarh Muslim University Prof Irfan Habib, however, has been quoted by Hindustan Times as saying: "Though Alauddin Khilji had won Chittor, during that period there is no mention of any character as Padmavati in history."
Historian Ramya Sreenivasan, currently an associate professor at the University of Pennsylvania, has even said in her 2007 book 'The Many Lives of a Rajput Queen' that the first mention of Padmavati — apparently a Rajput queen who lived in the 13th or 14th century — is found in the 16th-century poem Padmavat by Sufi poet Malik Muhammad Jayasi.
Interestingly, this story does not even have any mention of the mirror part, which comes from the Annals and Antiquities of Rajasthan, written in the 19th century by British author James Todd. So, for all intents and purposes, Padmavati may have been the figment of imagination of Jayasi, whose mythos has come to be taken as history.
So what did Bhansali "distort"?
Bhansali has been known to go a bit overboard when it comes to making a magnum opus. That was exactly the case when it came to the first such film he directed: the 2002 film Devdas, based on the eponymous 1917 novel by Sharat Chandra Chattopadhyay.
Bengalis were outraged when they learnt that Bhansali's film would have the two leading ladies — Paru/Paru, played by Aishwarya Rai, and Chandramukhi, played by Madhuri Dixit — have a dance-off in the film when the source material did not bring them even face to face!
There were not too many protests back then, and so viewers were treated to what many felt was the handing down of the Queen of Bollywood baton from Madhuri to Aishwarya as they gyrated to Dola Re Dola.
In case of Padmavati, however, there were rumours that Bhansali had come up with a "dream sequence" that would show intimate scenes between Padmavati and Alauddin Khilji. What lent a semblance of credence to the rumours was that Deepika Padukone and Ranveer Singh, who play these characters, are a rumoured couple.
Their on-screen chemistry set the screen on fire in Goliyon Ki Rasleela Ram-Leela — another Sanjay Leela Bhansali film whose name had to be expanded from the simpler Ram-Leela because some people objected to it, claiming that it could be misconstrued as a film about Lord Ram.
Other objections
Bhansali has vehemently denied the existence of any such dream sequence in the film, but the controversy has moved on. One of the new stops seems to be the Ghoomar song, which shows Deepika as Padmavati dancing for Ratan Singh.
Sections of the Rajput community and even the overall Kshatriya caste have taken objection to this. Heena Singh Judeo, whose father-in-law is Dilip Singh Judeo from Chhattisgarh's erstwhile royal family, has said of the song: "History has witnessed that none of the Rajput maharanis has ever danced in front of anyone, and they cannot play with history."
BJP MLA Diya Kumari, whose grandfather was the last king of Jaipur, has said: "Rather than highlighting Padmini's sacrifice, the film-maker has sought to highlight the romantic angle in this film."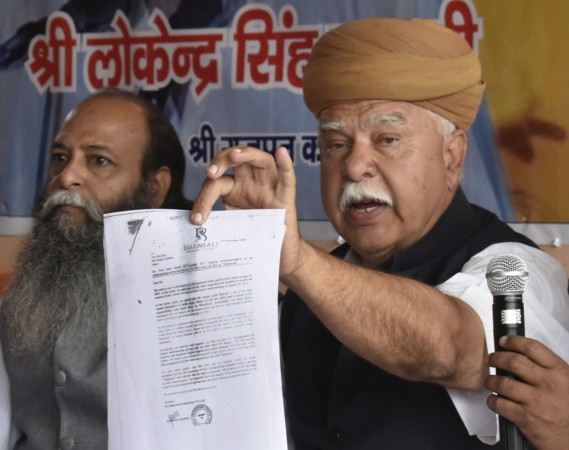 What now?
Given that the film has already been "deferred," it seems there is little chance that the protests will die down because people from possibly all right-wing political corners will want a share of the pie that is the bragging rights to getting a popular director to backtrack.
And that has already started. While MP chief minister and BJP veteran Shivraj Singh Chouhan has claimed he will not let the film be released in his state, his Punjab counterpart Captain Amarinder Singh — a Congress leader — said on Monday: "Nobody will accept distortion of history, and those who are protesting are rightly doing so."
Even theatre owners have been threatened with violence — and in some cases even subjected to it — over the film. It remains to be seen how they will handle it once the makers of Padmavati finally decide to release it.
The politics over Padmavati may die down for now, but make no mistake: It will be back with a vengeance when its new release date is announced.
Especially eager will be the Rajput Karni Sena, which has sort of risen to prominence with its acts of violence on the sets of Padmavati — once in Rajasthan and then in Maharashtra.
Will reason prevail? Or will politics triumph over it? That is a question only time will be able to answer.