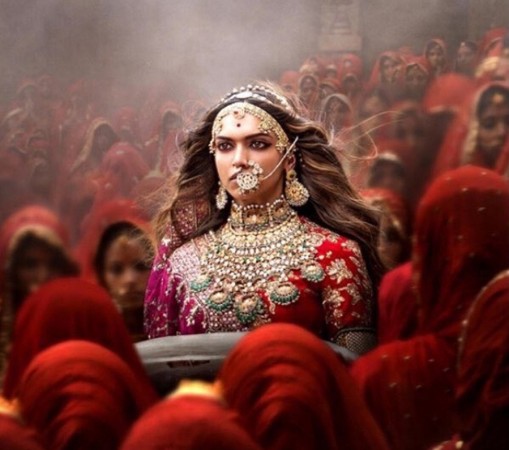 There seems to be no end in sight for troubles for the makers of Padmavati. Stepping up the protests against the release of the movie, some members of Karni Sena vandalised a theatre in Rajasthan for screening the trailer of the film.
Workers of the right-wing organisation stormed into Aakash Mall in Kota where the cinema hall was located, and vandalised it. They reportedly damaged shops in the mall, and also destroyed the ticket counter of the theatre. Eight persons have reportedly been arrested for causing violence.
Directed by Sanjay Leela Bhansali, the movie found itself in the line of fire for its rumoured distortion of historical facts.
Some Rajput outfits have been claiming that the film Padmavati starring Deepika Padukone has certain scenes that would present the historical character in a bad light. They had issued warnings that they would set theatres on fire if the movie was screened. Watch the video of protesters vandalising the theatre at Kota on Tuesday.
On the other side, the director has been claiming that there is no such scene that would hurt anyone's sentiments. Even recently, SLB had released a video in which he is seen clarifying that Padmavati has no derogatory scene or distortion of facts. Nonetheless, the protesters seem to be in no mood to buy it.
They have been demanding a special screening of the movie to the representatives of the Rajput community before its release. But the makers of Padmavati said that they can do that only after it is granted a certificate by the censor board.
Starring Ranveer Singh and Shahid Kapoor along with Deepika in key roles, Padmavati is slated to be released on December 1. But considering the current situation, it looks like the makers will have a tough time in convincing the protesters.