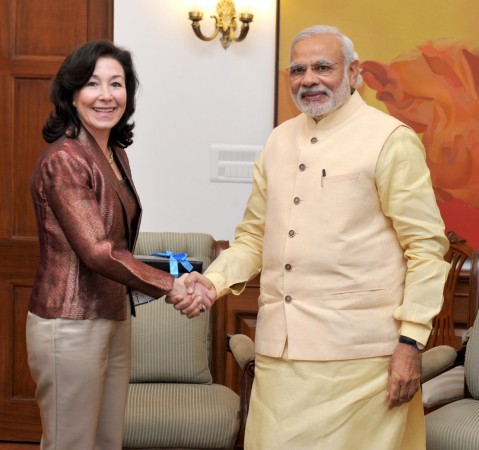 Software solutions company Oracle Corporation has announced big investment plans for India, besides launching an initiative to train about half a million Indians in computer skills, said its global CEO Safra Catz.
It will be the largest campus outside the US and will seat 11,000 employees, which will be ready in the next five years, BusinessLine reports.
The company will also launch incubation centres. "I am particularly excited about the incubation centres which will house substantial software and technology capabilities, tools, and training to help launch new technology start-ups built utilising Java and the Oracle platform," Catz added.
Catz met Indian Prime Minister Narendra Modi on Friday, after which a PMO statement said that Oracle wants to "strengthen India's position as a world class design and manufacturing hub."
She said that Modi's initiatives like "Make in India" and "Digital India" offer ample scope for Oracle, whose India operations do not deliver enough returns for the company.
"Our revenues in India are dwarfed by our investments. Very large percentage of our $5.5 billion a year in R&D investment is done here. We invest significantly more in the country than the country pays us," she said, adding, "But, I do believe that to make 'Digital India' successful, technology is a very critical enabler and our technology is been central to the digital expansion of nearly every country in the world."
Currently, the California-based company has about 40,000 employees in India.