OnePlus moved the international launch date of the OnePlus 6T in New York to October 29, fearing getting overshadowed by Apple's Special Event on October 30. In India, the event scheduled to take place in New Delhi on October 30 will proceed as usual, where the company will reveal OnePlus 6T's price and availability in the country.
With only a few days to go, the excitement around the 6T's release cannot be contained. Eager fans in anticipation of the launch can now prepare to be one of the first to buy the OnePlus 6 successor as the company has revealed the sale date of the much-anticipated flagship.
When and where to buy OnePlus 6T in India?
OnePlus 6T, like its predecessors, will be available exclusively on Amazon.in. But buyers get a lot of options offline as the company is focused on offline expansion in the country to attract nationwide attention. In that regard, OnePlus is hosting pop-up events across 12 locations in India just two days after the official launch.
OnePlus 6T buyers will be able to experience the phone before purchasing one from the pop-up events on November 2 from 11 a.m. to 10 p.m. These events will be held in 13 locations across 9 cities including Bangalore, Mumbai, Pune, Kolkata, Delhi, Chennai, Hyderabad, Ahmedabad, and Jaipur.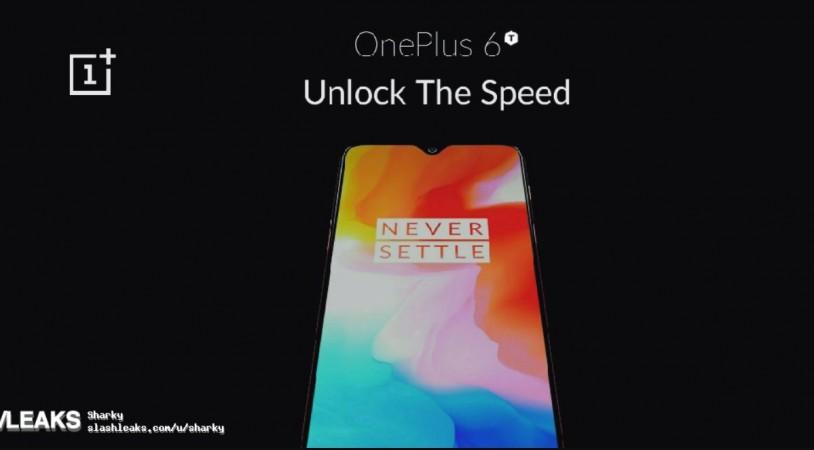 In addition to the pop-up events, OnePlus has also partnered with Reliance Digital to sell the OnePlus 6T offline stores. This makes it a lot convenient for buyers to walk into the widely-spread Reliance Digital stores and pick up the OnePlus 6T.
OnePlus 6T launch offers
OnePlus 6T comes with a bundle of attractive offers for buyers. Firstly, early-bird attendees at the pop-up events will receive several goodies such as OnePlus 6T phone covers, bumpers, OnePlus sketchbook, t-shirts, and tote bags.
As for those who miss those, OnePlus 6T is bundled with the following offers regardless of whether you buy the phone offline or online:
Cashback on credit and debit cards
No cost EMI for 3 months
Free damage protection for 12 months from Kotak Servify
Discounts up to Rs 500 on Amazon Kindle on Amazon.in
To avail further benefits, customers can pre-book OnePlus 6T on Amazon.in by purchasing an e-Gift Card worth Rs 1,000 and get a pair of the latest Type-C Bullets earphones worth Rs 1,490 along with an additional Rs 500 cashback as Amazon Pay Balance once the purchase is completed. These deals make OnePlus 6T worthy of its purchase, so get started.