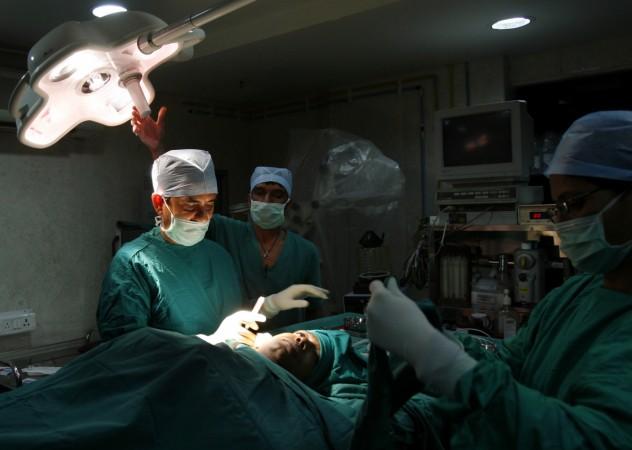 Breaking the glass ceiling for the LGBTQ community, two transwomen - Jiya Das and Debdatta Biswas - became the first transgenders in the country to assist in an operation theatre (OT).
The duo has joined a Kolkata-based super-speciality hospital where they assist doctors in preparing medical equipment to be used and monitoring patients vitals during the surgery. So far they have assisted on four surgeries, and are expected to work on more over the remaining five months of their internship.
The 24-year-olds were trained for free as part of a pilot programme by the school for Skills and Allied Health Science, where they earned the internship after performing extremely well in class and the exams.
Jiya, who had to work as a bar dancer to support the family after her father had a heart surgery. Debdatta, a postgraduate in Bengali would give tuitions to support the family. Now both of them can look forward to earning not just more money, but also respect after being awarded the internship.
However, Ranjita Sinha, member of the West Bengal Transgender Board, said problems of the transgender community are getting confused with female issues. "I respect all members of LGBTQ community but transgenders are always visible, hence they face discrimination and violence all the time. The census still is not clear on the transgender community and we are mixing our issues with female issues," said Sinha.
An activist-cum-theatre personality Anurag Maitrayee said that there is politics between the privileged and non-privileged within the LGBTQ community.
"For transgender people, monetary exploitation in the field of art and entertainment is tremendous, which must be addressed. We are made to understand that we are at least getting some work," said Maitrayee.
While the step is indeed a huge one, the country still has a long way to go before the LGBTQ community can safely live freely in India.
[With inputs from IANS]