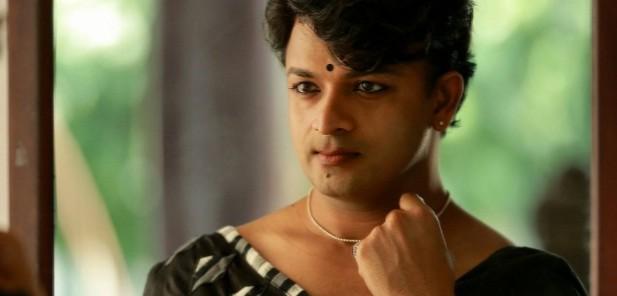 After months of anxious wait, Jayasurya's much-awaited movie 'Njan Marykutty' finally hit the theatres on June 15. Directed by Ranjith Shankar, this film marks the director's fifth outing with Jayasurya after super hit movies like 'Punyalan Agarbattis', 'Su Su Sudhi Vatmeekam', 'Pretham', and 'Punyalan Private Limited'. As per initial responses from theaters, 'Njan Marykutty' has also followed the feel-good path of previous Ranjith Shankar movies which will make the audience leave the theaters with a bit smile on their faces.
Njan Marykutty: A daring attempt portrayed to finesse on screen
Jayasurya is slowly emerging as the most impeccable performers in the Malayalam film industry. The actor has made it a habit of selecting scripts which demands challenge and hard work. In 'Njan Marykutty', Jayasurya has played the role of Marykutty, a person who was born as a man but aspires to be a woman.
Marykutty dresses like a woman, and her ultimate aim in the life is to become a police officer. However, things are not easy for a transsexual person to enroll in the police department, and in this journey, she faces many hurdles. Will she succeed to fulfill her ambition, that to become a police officer? The answer to this question forms the major crux of the movie.
A pathbreaking attempt by Ranjith Shankar and crew
This is not the first time that transgenders are getting portrayed in Malayalam movies. But in the past, most of the filmmakers tried to typecast these characters in a negative or comic shade. But when it comes to 'Njan Marykutty', the director has made sure that the protagonist is not becoming a source of humor or mean feat at any moment. For the first time in the history of Mollywood, a transgender character has been portrayed with dignity and respect, and Ranjith Shankar deserves a special round of applause for this effort.
At one instance, the protagonist says the dialogue, "The world is not of the men, nor of the women, but our planet is of the winners".
Even though there are some unrealistic moments in the movie, we can easily forget that because of the filmmaker's good intention to craft a film like this.
Jayasurya stole the show
'Njan Marykutty' is an in and out Jayasurya show. The versatile actor has played the character of a transgender lady with perfection, and it is a sheer treat to watch him on the screen. This film is undoubtedly the 39-year-old actor's best performance till date.
The supporting star cast which includes Innocent, Jewel Mary, Aju Varghese, and Joju also did justice to their roles.
Box-office prediction
Considering the initial positive reviews, 'Njan Marykutty' is expected to gross somewhere around 6 crores by the end of this weekend. However, Mammootty's mega-budget film 'Abrahaminte Santhathikal' will be releasing on June 16, and it may slightly affect the collection figures of this Jayasurya flick.