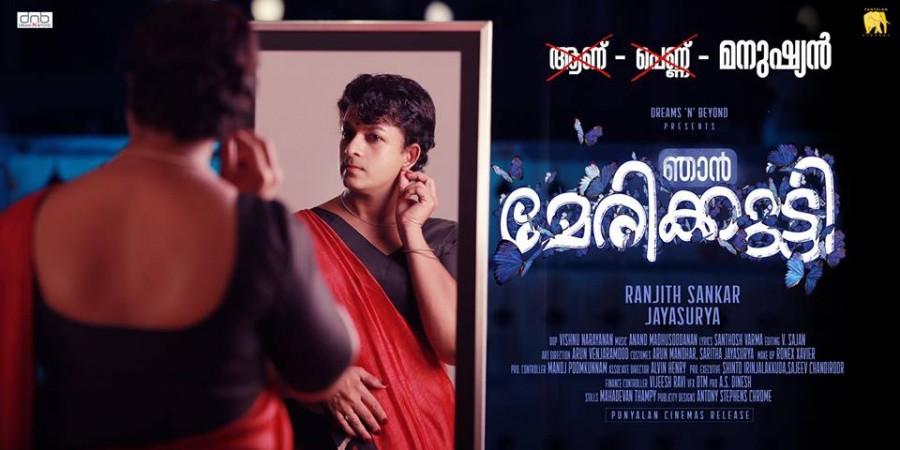 Director Ranjith Shankar's transsexual drama 'Njan Marykutty', starring Jayasurya will hit theatres on June 15. This is the fifth time Ranjith and Jayasurya are teaming up together. Their other movies are Punyalan Agarbattis, Su..Su.Sudhi Vathmeekam, Pretham, and Punyalan Private Limited.
Jayasurya will appear in the role of a transsexual, which is a strong move for the actor. The trailer of the film was released a few days ago and has received positive reactions.
Popular Malayalam cinema has often failed to do justice to transsexual characters in films. If 'Njan Marykutty' does keep up its promise, then this will come as a big boost to Jayasurya's career.
The Ranjith-Jayasurya combo has always won the hearts of fans, so we can wait and see if will Njan Marikutty repeat the magic.
Njan Marykutty also stars Innocent, Suraj Venjaramoodu and Aju Varghese in supporting roles. Jayasurya's wife Saritha has designed the outfits. The film is produced and distributed by Jayasurya's own production company Dreams and Beyond and Punyalan Cinemas Release respectively. The actor recently won praise for his performance in Captain, the biopic based on the tragic life of footballer V P Sathyan.
Here is the official trailer of Njan Marykutti: