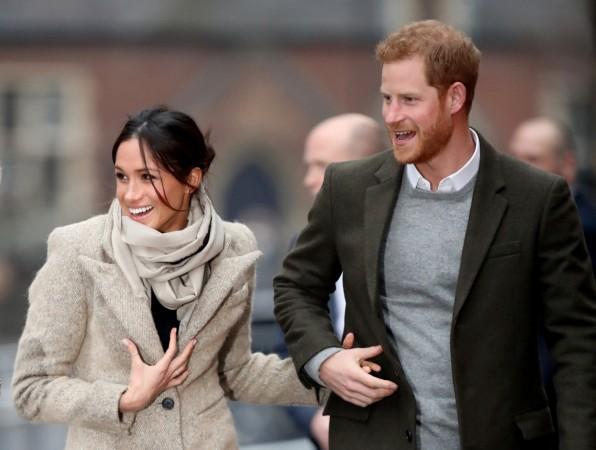 In a little over a month, Prince Harry and Meghan Markle will walk down the aisle at the St George's Chapel in Windsor to get married in a royal ceremony. The soon-to-be husband and wife have requested guests for an unusual wedding gift.
The Kensington Palace tweeted that Harry and Markle are "grateful for the goodwill they have received since their engagement." The couple has requested guests to their wedding to consider giving charity to seven organizations that they have chosen for the purpose instead of sending them gifts.
"The couple has personally chosen 7 charities which represent a range of issues that they are passionate about, including sport for social change, women's empowerment, conservation, the environment, homelessness, HIV and the Armed Forces," the Kensington Palace said.
Mumbai's The Myna Mahila Foundation is one among the seven charitable institutes chosen by the couple to receive these gifts. The India-based NGO works toward empowering women by offering them stable employment and breaking cultural taboos around menstrual hygiene.
Operating among Govandi slum dwellers, Myna also teaches women maths, English, and self-defense. The NGO took to their official website to thank Harry and Markle's choice.
"Myna Mahila Foundation is honored to be one of seven charities chosen to benefit from donations marking the wedding of Prince Harry and Ms. Meghan Markle," the foundation said.
The other charities the royal couple has chosen includes CHIVA (Children's HIV Association), the homelessness charity Crisis, Scotty's Little Soldiers that helps grieving Armed Forces children, StreetGames that changes lives with the help of sports, marine conservation charity Surfers against Sewage and The Wilderness Foundation UK which aims at helping teenagers to explore the great outdoors and rural employment opportunities.
About 600 guests have been invited to the May wedding. BBC reports that during Prince William and Kate Middleton's wedding, more than £1 million was raised when the public was asked to donate instead of gifting.