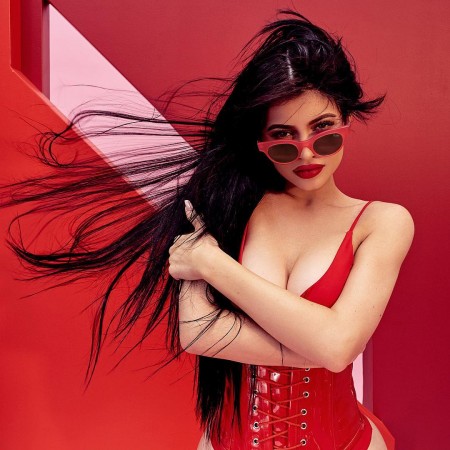 Kylie Jenner – the queen of slaying social media has gone awfully quiet this Halloween and people cannot help speculating if it is just further confirmation of her rumoured pregnancy.
While her half sisters Kim and Kourtney Kardashian have been exploding Twitter and Instagram with their matching outfits turning into different musical icons pretty much every day leading to the day of the dead, baby sis Kylie has resorted to posting selfies with momager Kris Jenner.
Also read: Did Kylie tease fans with another BABY BUMP video again!?
Ever since her pregnancy rumours broke, Kylie has been pretty much missing in action when it comes to revealing selfies that her fans seem to adore so much. Can't blame them because the 20-year-old can pull off practically everything.
Even though over the years her Halloween costume choices have been considerably racy for a teenager, her absence from participating in the spookiness of the season has definitely been noticed.
Whether or not Kylie is hiding her baby bump by choosing to stay indoors, still remains a question, as neither the makeup mogul nor her family members have confirmed the pregnancy rumours. But what's to be noted is that Kris Jenner never directly denied the rumours either.
That would explain Kylie's baggy, oversized fashion and strategically hidden tummy in almost every photo she has posted on her social media accounts. And even though she showed off some quality bonding time with her mother and flaunted her Rolls Royces, fans couldn't help feeling bad for her.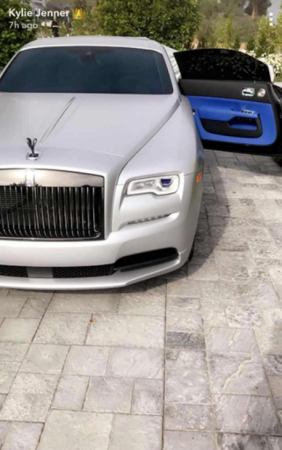 The reality TV star who is reported to be expecting her first child with rapper boyfriend Travis Scott, 25, and is due sometime around January 2018, had a seemingly lame and boring party with her mum and snapchat filters as opposed to the clan going all-out with their Halloween celebrations.
The only possible reasoning is multiple confirmations from insiders about Kylie staying low-key for the pregnancy.
"It has been a struggle for her because with a baby on the way, she has never been happier, however she is a little insecure with her new body as it is now changing constantly," shared a source with Hollywood Life.
Pregnant or not, fans do hope she doesn't get to miss out on too much by locking herself up indoors, even though that's probably what's best for her soon to be arriving baby girl.