The Kardashians know how to party and Kim Kardashian West knows how to turn any and every event about herself, slaying the night.
The second youngest sibling of the clan – Kendall Jenner turned 22 this Thursday and while the supermodel's friends and family indulged amply into celebrating her big day, older sister Kim took the chance to flaunt some adorable PDA with her rapper husband Kanye West.
Also read: Kim Kardashian is about to be interviewed by THIS celebrity!
The couple got all up close and personal, cuddling inside the photo booth as they took a series of black and white snaps, all watermarked as "Kenny's 22nd".
The photos were also shared on Kim's Instagram stories later and as sources spill, the proud parents of two have really gone into the nesting mode while awaiting the arrival of baby number 3, via surrogacy.
The series of shots show Kim, 37, with her arm wrapped around husband Kanye, 40. In some, her hand is on his chest and head leaning against his too. Another photo is probably one of the most affectionate photos of the couple together, with Kim's arms wrapped around Kanye while she kisses him on the cheek.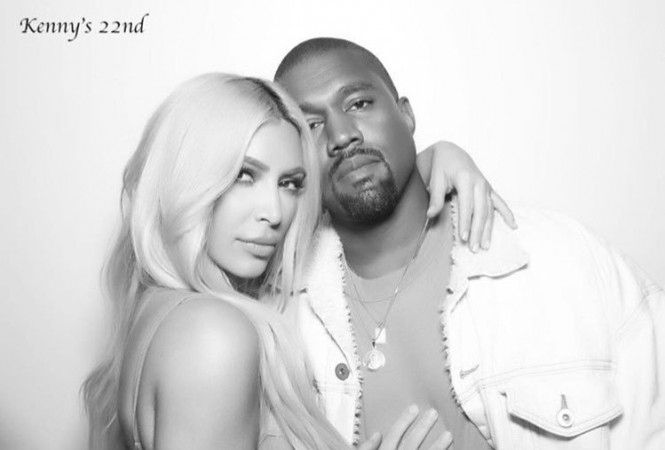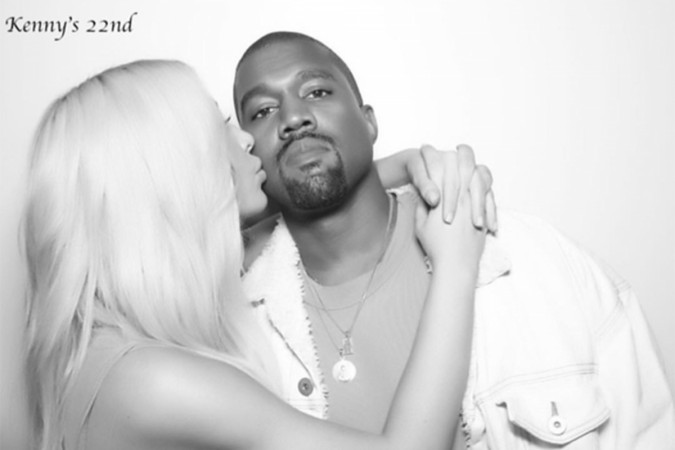 Later the couple were joined by other friends too, with Kim taking snaps with the birthday girl herself. Speaking of whom, there was a certain Mr. Griffin in attendance, confirming all rumours about the Victoria's Secret star's relationship with him.
The dinner was a super tight, private affair with only about 50 guests partying at the Petit Taqueria restaurant in Los Angeles. And inside the private dinner affair, which took place at Petit Taqueria restaurant in Los Angeles, as confirmed by sources, among Corey Gamble, Caitlyn Jenner, Kourtney Kardashian and Hailey Baldwin, was present Kendall's current beau, Blake Griffin.
Sources confirmed to People magazine that "Kendall was in a great mood," and "Everyone had fun. And the reason behind that seems to be very clear as the insider continued how all smiles and enjoying the couple were.
"She thinks he's dorky and funny, but also cool and sexy — he has a certain attractive 'swagger,' " spilled a source about Kendall's opinion of Griffin. "They are seeing each other more, and Blake is doing everything in his power to make Kendall his girlfriend."
Well – all's good in the hood even after big sis might have stolen a spotlight for a bit because as is clear – Blake's spotlight is all fixated on Kendall.
"She's always working and traveling and knows a full-blown relationship isn't necessarily the best idea, but things are heating up," the source added about their relationship. "She is for sure enjoying dating him."