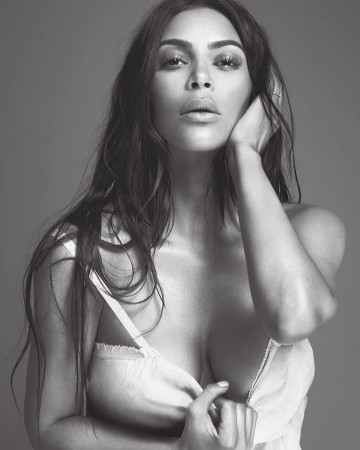 Kim Kardashian is known for a lot of things, but mostly for baring it all and slaying the internet. Which she did again — effortlessly and without trying — when she posted a recent snap where she suffered what others might call an accidental nip-slip, but the internet LOVED it.
In light of celebrity Halloween parties taking over as the much-celebrated day of the dead draws nearer, Kim nearly spilled out of one particular costume.
Also read: Is the triple Kardashian pregnancy a ploy for $25 million?

We aren't sure if the "accident" was a conscious free-the-nipple move, but fans aren't complaining.
The 37-year-old reality TV star is known for teasing her social media followers with almost bare and barely-censored nude selfies, but recently Kim has been seen suffering from insecurity regarding body image issues.
Kim opened up about her body dismorphia in a recent episode of the Kar-Jenner clan's TV show Keeping Up with the Kardashians, after unflattering photos of her in a bikini were leaked all over the internet and people took to ridiculing her for not looking so picture-perfect.
It reached such heights that Kim's sisters Kourtney, 38, and Khloe, 33, had to step in to delete all of her social media apps from her phone so Kim could stop fussing over people's opinion of her body.
To see her come back from that situation and embrace her easily enviable body in this recent snap was a thrill for many.
Kim is seen sporting all the hot, smouldering trends of 2017 — dark eyeshadows, thick, bold eyebrows, a sparkling choker and also what seems to be an almost sheer bra.
Her Aaliyah diamond bikini-inspired ensemble was on point, and then happened the game of peekaboo where her nipple slipped out.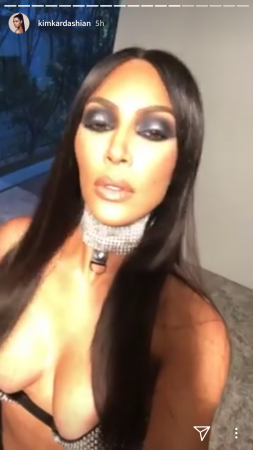 Kim is known as the queen of highlighting and teasing her assets to all her fans and followers, so obviously — accident or not — it did give people something to talk about.
This isn't the only time though, because back in 2014 her sexy jumpsuit had caused a nip-slip. But of course that wasn't intentional.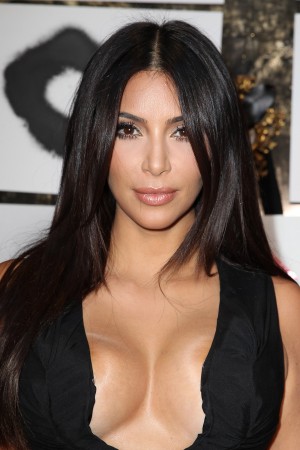 Ever since her traumatic Paris robbery incident in 2016, Kim's social media presence had seen a more demure, toned down aesthetic, which is why this flashy comeback is being applauded by her fans.
Not that we didn't love her mama-bear polaroids on Instagram, but seeing Kim's old confidence come back is what has excited and pleased her followers the most.
It was clear when she posted another Halloween outfit photo of herself and BFF Jonathan Cheban, sporting Sonny and Cher vibes from the 1970s.
The LGBTQ icon herself congratulated Kim on how well she pulled it off, and like the rule of millennial social media – if Cher approves, we do too!