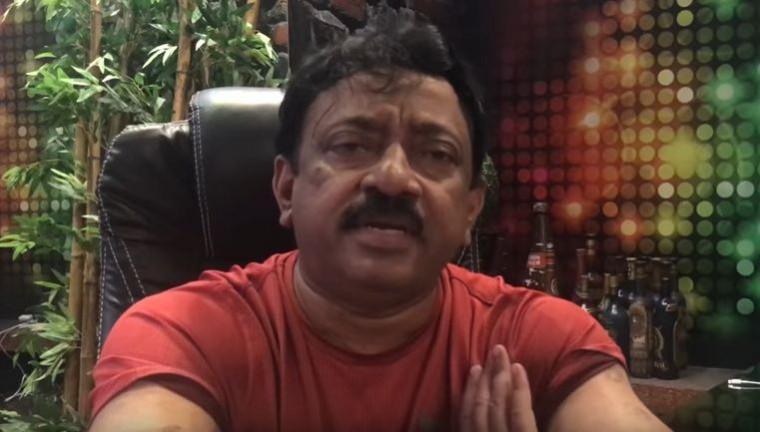 Scriptwriter P Jaya Kumar has denied allegations that he is criticizing director Ram Gopal Varma for publicity. He alleged that RGV does not know the basics of filmmaking.
Ram Gopal Varma recently filed a case against P Jaya Kumar at the Punjagutta police station. In his complaint, the filmmaker alleged that writer allegedly morphed his photos and shared those obscene photographs on various social media platforms. He is misusing his name to garner publicity.
Talking to media, P Jaya Kumar spoke about Ram Gopal Varma's complaint and denied his allegation of a publicity gimmick. He said that copyright infringement is a more serious issue than casting couch. Meanwhile, he revealed that he has sent a legal notice to Akkineni Nagarjuna and Ram Gopal Varma.
"I have already sent a legal notice to Akkineni Nagarjuna who is playing the lead role on Officer, and Ram Gopal Varma regarding my copyright infringement. Ram Gopal Varma who doesn't know the basic ABCs of filmmaking, is ready to release Officer. Ram Gopal Varma is only trying to divert the issue. His allegations are completely baseless and false," a news portal quoted P Jaya Kumar as saying.
Ever since RGV announced Officer, P Jaya Kumar has been saying that the filmmaker has allegedly used his story and not giving credits to him. But Ram Gopal Varma has denied his charges saying that it is his original script. The irked scriptwriter went on to leak the complete script of the movie written by him on social media.
Ram Gopal denied his allegations, saying that the movie officer is based on the life of IPS officer KM Prasanna, who is now the Additional Commissioner of Police, Crime Branch, Mumbai. Responding to his claim, Jaya Kumar said, "RGV cannot make a film on an IPS officer, especially when he's still working in the police department. It is illegal. He doesn't even know the basic fundamentals of filmmaking."
The scriptwriter added, "There is a reason why a film comes with the disclaimer that all characters appearing in this work are entirely fictitious and any similarity to actual events or persons, living or dead, is purely coincidental. A film possesses no reasonable prospect of securing a certificate for public exhibition from Censor Board if it violated the CBFC Guidelines."