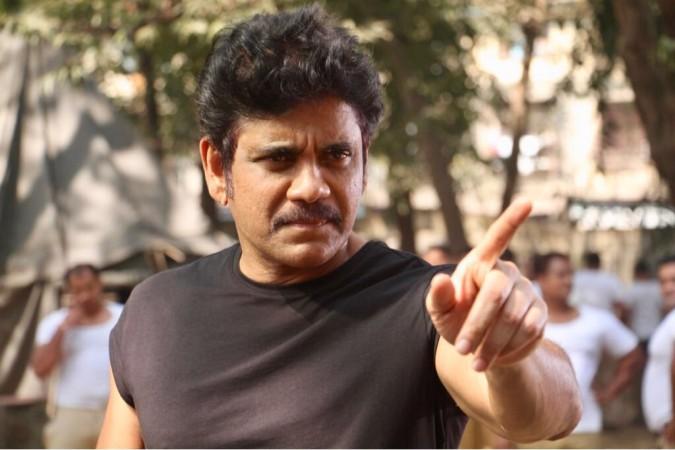 Scriptwriter P Jaya Kumar (Jayakumar) has allegedly leaked the complete script of Ram Gopal Varma's upcoming movie Officer starring Akkineni Nagarjuna after the makers, as he claims, did not give him credit for the story.
P Jaya Kumar had recently expressed his outburst on Ram Gopal Varma, but the latter has denied him the credit. He took to Twitter on Thursday afternoon to inform the reason for leaking the script of Officer.
He wrote, "నాగార్జున గారు @iamnagarjuna, నాకు జరిగిన మోసం గురించి మీకు చెప్పి న్యాయం కోరడానికిి శతవిధాలా try చేశాను. కానీ నా script ని copy కొట్టిన మీ Director నుంచి, support చేసిన Producer దాకా అందరూ నా దారులన్నీ మూసేసారు. So I'm releasing my original story script today."
"2. నాగార్జున గారు, @iamnagarjuna my right to write is my own right to exist But your director is threatening my very existence and killing my career by hijacking my scripts which are a product of my own blood, sweat & tears So I'm releasing the original story script which is mine."
"3. నాగార్జున గారు, @iamnagarjuna This is not the first time my rights are being infringed by your director. Therefore I have no other choice but to release my original script and request you in public. Pls understand my loss and save me atleast now. "
Officer was to be released in cinema halls across the globe on May 25, but it has been postponed by a week due the delay in its post-production works. Ram Gopal Varma tweeted on May 15, "Since many technical elements of #Officer with regard to the best viewing experience are taking much longer than initially planned , we decided to postpone @iamnagarjuna 's Officer release from 25 th May to 1st June."
Officer recently landed in a legal problem after YT Entertainment filed a case against Ram Gopal Varma for not paying the dues of Rs 1.06 crore. The filmmaker recently attended court and paid YT Entertainment its dues. Later, RGV had said, "We've already settled the matter and I signed the Consent Order. The film will release as scheduled, on May 25."