Odisha, the state of exotic beaches, thriving wildlife and a rich heritage and history, is working towards building a robust tourism infrastructure with a special focus on eco-tourism. The government is aiming at attracting 23 million domestic and foreign visitors by 2021, according to a senior official. Odisha will also be hosting this year's hockey world cup in Bhubaneswar.
According to Vishal Kumar Dev, commissioner cum secretary of the Tourism department, the state is looking to attract more visitors to explore the lesser explored regions of the state through eco-tourism.
Odisha boasts of all the facets of tourist attraction starting from stunning natural resources and sprawling biodiversity to significant monuments and unique art and craft. We are especially focusing on aspects like eco-tourism and wellness tourism so that more tourists can explore the unexplored parts of Odisha -- apart from the most popular destinations like Puri and Konark.
The new and dynamic tourism policy launched in 2016, among other necessary infrastructural developments, would help boost tourism, Kumar Dev added.
According to a Tourism Department report, under the scheme of capacity-building training programme under the Odisha State Youth Policy 2013, as many as 361 local youths in eco-tourism areas have been trained as "eco-guides" while 244 others have been trained as state-level guides for escorting the tourists.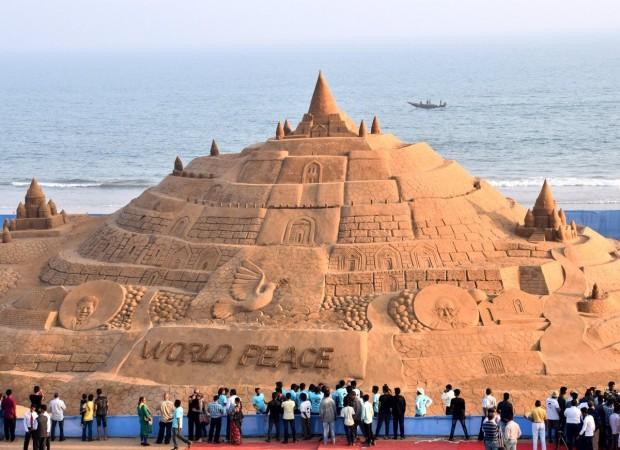 More than 22 percent of Odisha's population are tribals. So the state was considered to be one of the poorest and most backward in the country. But if you see the data of the last 18 years starting 2000, Odisha has made phenomenal progress in all sectors, including tourism."
The state boasts a number of natural marvels including the Chilka Lake, the world's second-largest lagoon spread over 1,100 km across Puri, Khurda and Ganjam districts; the Gahirmatha Beach, world's largest nesting site for Olive Ridley turtles that travel there all the way from South America; and the Simlipal Tiger Reserve in Mayurbhanj that covers 845 sq km and is home to tigers, wild elephants, gaurs, et al.
With a 480-km-long coastline, Odisha also showcases a number of pristine beaches, including the likes of Chandrabhaga beach and Ramchandi beach.
The most notable stretch on the Odisha coast would have to be the Rushikulya beach, otherwise known as Olive Ridley beach, a major attraction for marine enthusiasts and nature tourism. There's also the beautiful Chandipur Beach in Baleswar district where the sea waves recede up to 5 km every day, allowing people to chase the waves through the vast stretch of sandy coast.
However, one of the biggest factors affecting tourism in many of these places would be the infrastructure, an official noted. The lack of proper tourism facilities and a proper number of hotels to accommodate the visitors poses a major hurdle in the state's desire to boost tourism.
The state needs more hotels to accommodate tourists. Especially with major sporting events like the Hockey World Cup to take place this year, we need more star hotels and exclusive rooms as large contingents of supporters are expected to accompany the foreign teams. By 2021, the state aims to have 2,500 star-category hotel rooms and direct air connectivity with five international destinations," a tourism official said.
According to Tourism Department officials, Odisha currently has more than 1,800 hotels with around 38,000 rooms and is planning to introduce an additional 5,000 rooms in the next three years.
Odisha has shown growth of more than 8.5 percent in terms of overall tourist footfall in the last five years. In 2016-17, Odisha recorded over 13.1 million tourists against 12.1 million in the year before, while the number of foreign tourists in the state clocked a 15.04 percent increase in 2016-17 when compared to the previous financial year.