Gautam Gambhir is on an interview-giving spree at the moment. Even since he has pulled the plug on his cricketing career, the left-hander has been revealing moments from his career, some of which are controversial as well.
Never the one to mince his words, Gambhir has always spoken whatever is in his mind and this is what can be seen in his recent revelations. Speaking about the best captain he has played under, the Delhi-man was quick to name legendary leg-spinner Anil Kumble, who was the captain of the Indian side for a very brief period, but according to Gambhir, he left a huge impression on his cricketing career.
'I have learned so much from him'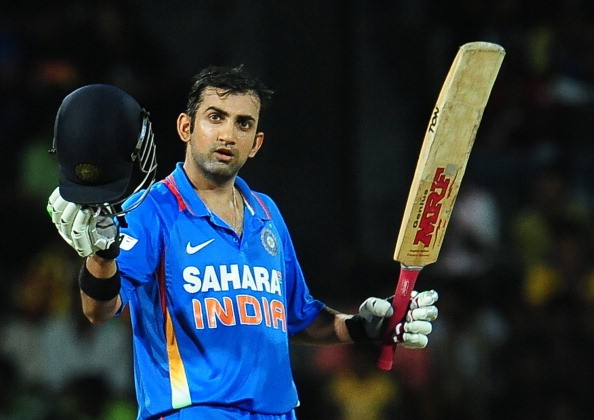 "I have been asked which is the best captain I have played under and I have always said that the captain is as good as his team. Today I can say that I have played under a lot of captains, but there was only one leader and that was Anil Kumble. I think I have learned so much from him," Gambhir told India Today.
He also said that there was a lot of difference between being a captain and a leader and that Kumble was the most selfless and honest person which he had played under.
"I have played only five Tests under him. I have learned a lot of my leadership skills from him. The way he was selfless and the way he was passionate... the way he was honest about his own cricket. I think I can say after I have retired that he was the best leader that I played under," Gambhir added.
There is this common notion that had Gambhir been in good form post the 2011 series of England and Australia, where India was whitewashed, he could have replaced MS Dhoni. However, the left-hander's own form slipped away and so did the chance to lead India. He has given a glimpse of his leadership credentials in the IPL where he led Kolkata Knight Riders to a couple of title wins.
"Whenever I captained KKR, I have been absolutely dead honest and been very selfless as well and that is what leaders are," Gambhir added.