Ever since he has announced his retirement from the game, Gautam Gambhir has been on a tell-all spree. The left-hander, who seldom minces his words, has been speaking on different issues which have had an impact on his career.
In one such interview to India Today, Gambhir lashed out at former Indian captain MS Dhoni for the tactics he employed during the 2012 CB series in Australia. It should be mentioned here, that India had a forgettable tour that year as they were blanked 4-0 in the Test series.
In the ODI tri-series, which also included Sri Lanka, India had three seasoned campaigners in Sachin Tendulkar, Virender Sehwag, and Gautam Gambhir. MS Dhoni and the team management made a conscious decision to play only two out of the three players in the matches, a decision which is now being questioned by Gambhir.
'It was a massive shock'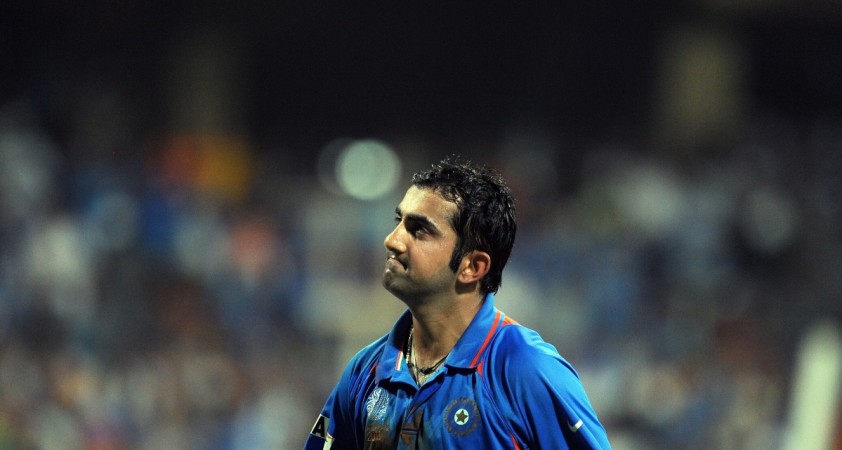 "In the 2012 Tri-series in Australia, Dhoni declared that he can't play all three (Gambhir, Sachin and Sehwag) of us together as he was looking ahead at the 2015 World Cup. It was a massive shock, I think it would have been a massive shock for any cricketer. I have not heard anyone is told in 2012 that they would never be a part of the 2015 World Cup. I always had the impression that if you keep scoring runs, age is a just a number," said Gambhir.
The left-hander said that it came as a shock for him since he was scoring runs and thus, age should only be a number and not a selection criterion. Also, he revealed that when things went south for India, Dhoni did include all the three players in the final leg of the tournament.
"First you decided that you won't play the three of us together, then you decided that you are going to play the three of us together. Either the original decision was wrong, or the second decision was wrong. He took that decision as a captain and it was a shock to all three of us," Gambhir said.
"At the start of the series, we didn't play together, it was a rotation thing. When it was a desperate moment, MS had to play three of us. If you take a decision, back your decision, stick to it. Don't back on something on which you have already decided," he added.