As Gautam Gambhir drew the curtains on his illustrious career, it signalled the end of an era–the era that gave Indian fans two World Cups and the honour of being the number 1 test side.
Gambhir, a fiery left-hander, has been a much-underrated cricketer whose personality always managed to shine through in tough conditions and pressure situations.
Here's taking a look back at some of Gambhir's finest innings for India across all formats:
137 vs New Zealand at Napier in March 2009
This is perhaps Gambhir's finest Test innings and one that helped India win a historic series in New Zealand. Having taken a 1-0 lead, India was staring down the barrel in the second test following on in the second innings.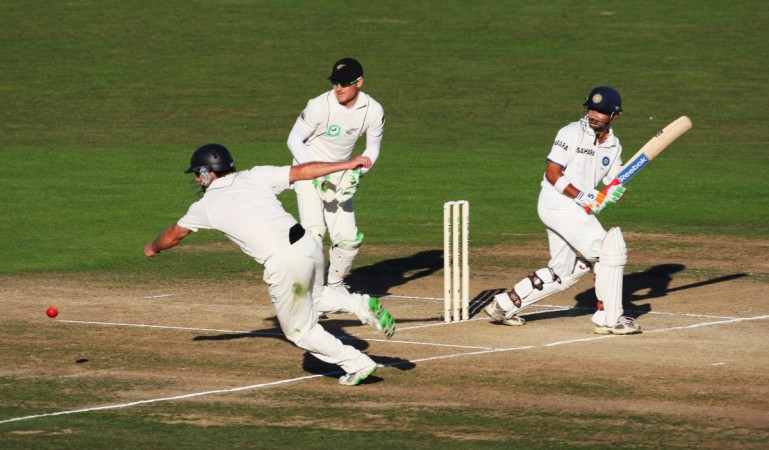 Gambhir, a true fighter, not only scored the runs but batted an astonishing 11 hours to play out the test match and earn a draw for his country. Gambhir also scored a 167 in the next Test and was awarded the Test batsman of the year, in 2009.
206 vs Australia at Delhi in November 2008
The series that saw MS Dhoni take over Test captaincy also saw Gautam Gambhir mercilessly toy with the Australian bowling attack. The Delhi boy was one of the main architects of India's eventual 2-0 series victory.
This knock came in Anil Kumble's last Test match and as Sourav Ganguly bid goodbye to international cricket in the next, a new left-hander announced himself in India's top-order.
150 vs Sri Lanka at Kolkata in December 2009
Kolkata got a prima facie preface of the man that they would adopt as their own two years later.
The match that saw the birth of the modern-day colossus Virat Kohli also saw Gautam Gambhir lead an improbable Indian chase in front of a vociferously passionate Eden Gardens crowd.
Gambhir remained unbeaten in India's successful run-chase and in the post-match presentation ceremony gifted his man of the match award to a then 21-year-old Kohli, who scored his maiden century.
75 vs Pakistan at Johannesburg in September 2007 – World T20 Final
World Cup final of the inaugural World T20 against Pakistan and Gambhir top-scored with a 75 at the Bull Ring in Johannesburg. India's biggest threat going into the match was billed to be Shahid Afridi but Gambhir completely negated the eventual player of the series leading India to 157-5 in the first innings.
Approximately two hours later, Misbah-Ul-Haq paddled a Joginder Sharma ball high in the air and India became world champions without any big stars; and under the watchful eyes of Gambhir was born the legend of MS Dhoni.
97 vs Sri Lanka in April 2011 – World Cup Final
Another World Cup final. Another Gambhir special.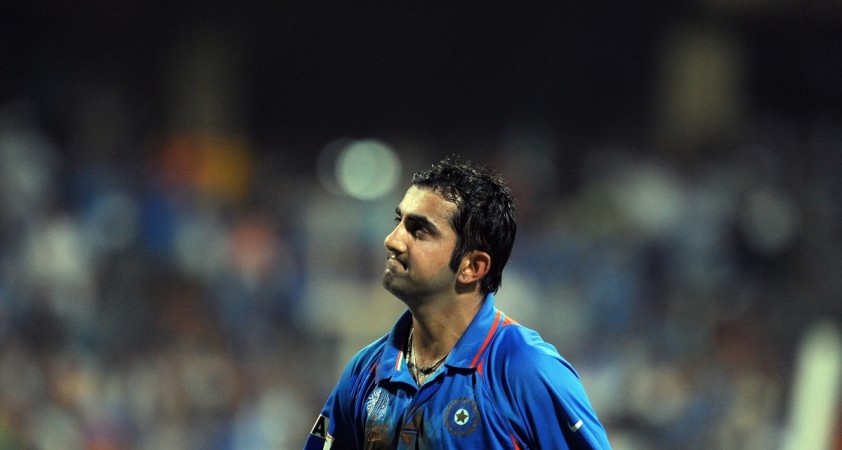 An innings that is forgotten because of what followed–a World Cup triumph on the back of an equally memorable innings from Dhoni climaxing with a six over long-off. That six is the most celebrated visual in Indian cricket but something equally mesmerizing happened three hours earlier.
Gambhir walked in to bat at 0-1; fifteen minutes later he watched Sachin Tendulkar depart his stomping ground to deathly silence and from there he recovered what seemed a lost final to hand his nation yet another World Cup.
242 Matches. 10324 Runs. 20 Centuries. 2 World Cup-winning knocks. One Gautam Gambhir!