Sourav Ganguly is well-known in the cricketing circuit for his wit and the former India captain gave another sample of his famous repartee skills when he recounted an exchange that he had with former Pakistan president Pervez Musharraf in 2005.
Ganguly had recently visited the Tollygunje club in Kolkata where he was narrating various incidents from his playing career and one such incident was to do with MS Dhoni.
Dhoni was still an unknown entity in Indian cricket when Ganguly had drafted him into the team in the quest of solving India's long-term wicket-keeping puzzle.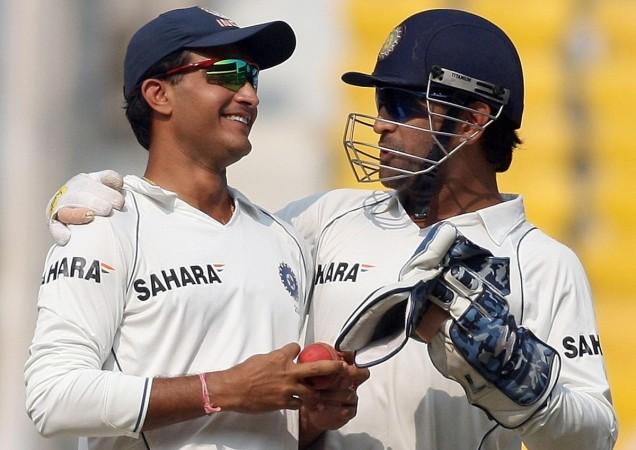 The Jharkhand lad initially struggled to find his feet in international cricket until a decision by Ganguly to promote him up the order paid dividends as Dhoni smashed a match-winning 148 against Pakistan at Vishakhapatnam during their 2005 tour to India.
Ganguly recalled that Pervez Musharraf was so mesmerised by Dhoni's sustained big hitting abilities that he questioned the then India skipper on how he chanced upon such a sensation.
"I still remember Pervez Musharraf asking me from where did you get him?"
Dada, as he his eponymously called, had a very non-committal yet hilarious reply for the former Pakistan president saying he picked Dhoni up from an India-Pakistan border.
'I told him he (Dhoni) was walking near the Wagah border and we pulled him in."
Ganguly also heaped praise on Dhoni for having one of the most glittering careers the game has ever seen.
"He's another champion. Fantastic career for 12-13 years since winning the World Twenty 20."
The Prince of Calcutta further added that Dhoni is a champion and champions deserve to go out on a high.
"I wish him all the luck because we want champions to go on a high. I still feel he can hit the ball in the stands. He's a phenomenal cricketer," Ganguly concluded.