Nokia is a name that revives some good old memories from the early days of mobile phones when smartphones were merely an idea. After struggling with ownership transfers for years, Finland-based HMD Global provided the phone brand with a dependable shelter to claim its lost fame. It's been almost a year since HMD + Nokia duo came to the mainstream smartphone market and it's already winning hearts.
Nokia 3310 was launched around this time last year at the MWC 2017, where it managed to grab the attention of many and sold "millions" of units. From a feature phone with 2.5G support to a new 3G variant, Nokia thought the 3310 could be more than just a souvenir. Now, with the launch of 4G-enabled version, Nokia 3310 is going for a home-run.
HDM Global launched the Nokia 3310 4G edition in China on Tuesday, but there was no word on the phone's international availability. India has been a favourable market for feature phones, where crores of people still haven't shifted to smartphones. But HMD has no word on Nokia 3310 4G's arrival in the country.
"Currently the Nokia 3310 4G is exclusive to the China mainland region only. There are no further launch plans to announce at this time for other markets," the company said in an email statement.
Read: Nokia 3310 Review

HMD Global might change plans and consider launching the phone in India, where 4G penetration has shattered records – thanks to Reliance Jio. But Nokia 3310's 4G edition won't receive an open-arm welcome as it'll face stiff competition from handsets like JioPhone and affordable smartphones that'll cost lower than Nokia's smart feature phone.
Considering the "essentially free" JioPhone is Nokia 3310's biggest rival in India, it'll be interesting to see how HMD convinces buyers to spend almost twice the value of JioPhone's down payment value. The pricing of the new Nokia 3310 variant is yet to be revealed, but it will naturally cost around Rs 3,000 like the previous variants.
Nokia 3310 4G vs JioPhone
Let's take a look at what each phone has to offer starting with Nokia 3310.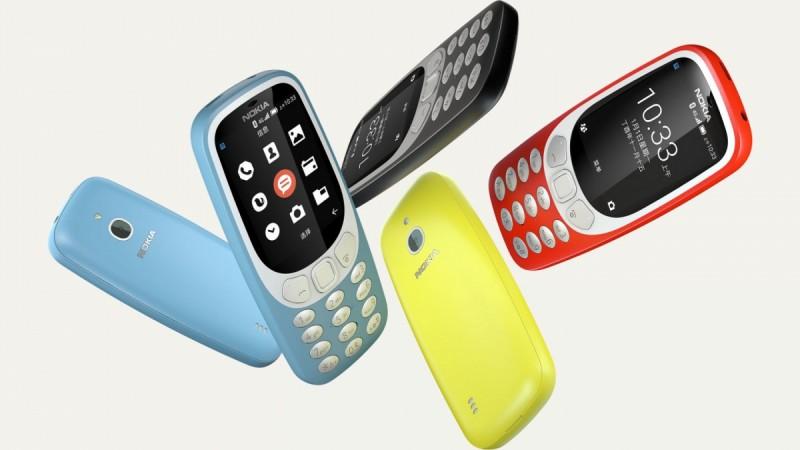 The specifications of the Nokia 3310 4G are slightly modified, but the looks remain unchanged. The new handset now comes with 256MB RAM, 512MB storage with a microSD card support up to 64GB and 4G VoLTE support.
Nokia 3310 4G retains the 2.4-inch VGA display with alphanumeric physical keyboard, 2MP rear camera with LED flash, a 1,200mAh battery with 12 days standby on 4G VoLTE network. The handset supports Bluetooth 4.0, Wi-Fi, 3.5mm headphone jack, a single SIM card and integrated MP3 player as well as FM Radio.
JioPhone, on the other hand, could give Nokia 3310 4G a solid run for its money. Besides being essentially free, JioPhone comes with 2.4-inch QVGA display with physical keypad, torchlight, microSD card slot and FM radio receiver. It is powered by a dual-core SoC, 512MB RAM and offers 4GB internal storage with microSD card support.
Read: JioPhone's lesser-known facts you must know before buying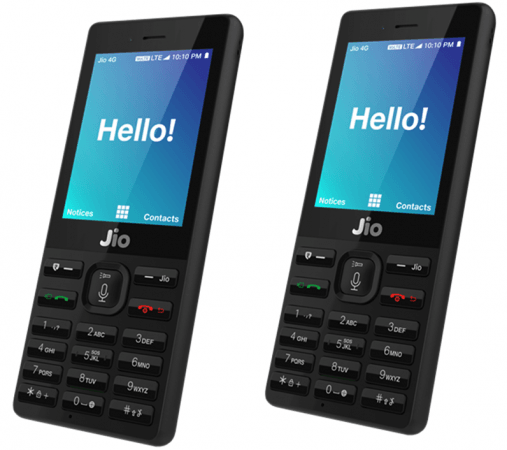 JioPhone has an additional front-facing camera in addition to the 2MP rear snapper, supports NFC and packs a bigger 2,000mAh battery. It also has a built-in voice assistant, a whole bundle of MyJio apps, connects to any TV, including old CRT TVs with JioPhone TV cable, and extremely affordable voice + data plan at just Rs 49 a month.
Nokia 3310's survival is quite challenging, but if HMD can strike a deal with Reliance Jio to sell the 4G-enabled smartphone on its network with its affordable plans, the company might get lucky.
While JioPhone comes with a lot more benefits, Nokia 3310 is stuffed with nostalgia. So what's it going to be? Share your thoughts with us.