Reliance launched the long-rumoured JioPhone in India during the company's annual general meeting (AGM) last week. The new board of directors at Reliance Jio Infocomm, Isha and Akash Ambani, revealed the specs and features of the free 4G VoLTE feature phone at the recent conference, but left several questions unanswered.
We dug deeper into the most common FAQs about JioPhone's availability, its specs, tariffs and conditions to give a clearer picture to consumer planning to buy the phone next month. Let's get started.
JioPhone is free, but for a cost
Deposit: As RIL chairman and MD Mukesh Ambani revealed, the JioPhone will be free but attracts a Rs. 1,500 security deposit to avoid misuse. The one-time fee will be refunded after three years and reports suggest once the JioPhone owner returns the phone. International Business Times, India, has sought clarity on this and we'll update once we have a response from the company.
According to one of the FAQs answered by The Mobile Indian, JioPhone owners must recharge at least once in 90 days to be eligible for the refund of Rs. 1,500 deposit and there is no way one can get the refund anytime before three years.
Tariffs: There are two main plans – Rs. 153 and Rs. 309. The exclusive tariffs come bundled with unlimited voice calls, SMS, data and access to MyJio apps. With the base plan, users get free data with 500MB daily cap and the higher tariff comes with 1GB data per day cap for 28 days. The advantage of Rs. 309 plan is that users can take advantage of JioPhone TV cable to mirror content on any television.
Where and how to get JioPhone?
Pre-booking: JioPhone will be available for beta testers from August 15, but general public can pre-book the phone starting August 24. Customers need to place the pre-orders from MyJio app, Jio.com and from Jio and Reliance Digital retail outlets.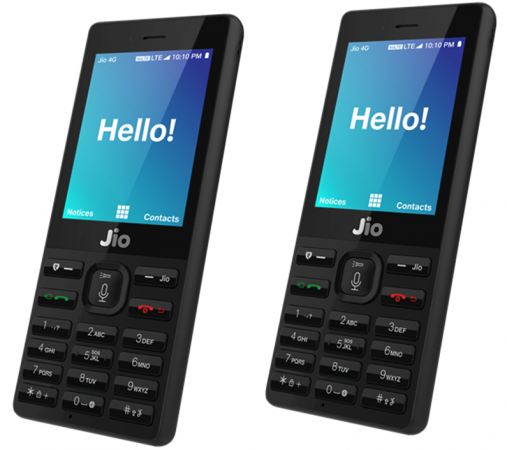 Availability: The pre-booking is mandatory and the JioPhone will be available on a first-come, first-serve basis from early September. Be prepared to stand in long queues like you all did when you wanted to buy the Jio 4G SIM cards last year. The demand will eventually be balanced with supply, but not during the initial run. The company has targeted to deliver 50 lakh Jio Phones every week.
What's so special about JioPhone?
Voice assistant: Isha and Akash's demo of the voice assistant built inside JioPhone was nothing short of extra-ordinary. From placing calls to streaming particular clips from JioCinema, everything is possible with voice commands. Jio's voice assistant is a proprietary solution developed by the Jio team using KIA OS.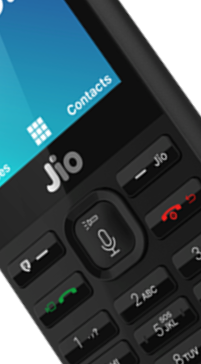 Jio Phone TV cable: Another interesting feature that many users will love in the JioPhone is the capability to mirror the content from the phone onto any television. This is incredible helpful as the cable works for both smart and good-old CRT TVs.
Emergency SOS feature: Long press the 5 button on the phone's keypad and activate an emergency beam. An SMS with the sender's location will be sent to five preset contacts and a call to the emergency number will be dialed. This is an excellent safety feature and Reliance is working to include law-enforcement officials into the loop.
MyJio apps: Reliance Jio offers access to MyJio apps on phone. With apps like JioChat, JioCinema, JioMusic and more, owners of Jio Phones are set for a complete bundle of entertainment and connectivity. All these at no additional cost.
What's disappointing about JioPhone?
WhatsApp & third-party apps: Despite offering apps in a feature phone, JioPhone lacks third-party support, particularly WhatsApp. India has one of the largest userbase for WhatsApp and it comes as a surprise Reliance chose not to include it. But it is also a logical step to promote its own JioChat app, which delivers the same function as WhatsApp.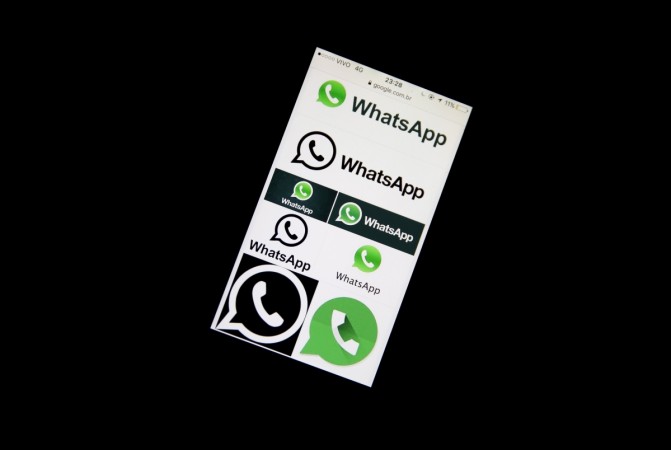 Single SIM support: Reliance doesn't want you using another SIM card while on Jio's network. JioPhone supports only one SIM card and that is a Jio SIM. We are not surprised here as it is the logical move considering buyers of JioPhone will only be looking to take advantage of Jio's super-low data and voice offers.
Needs a new Jio SIM: We have reached out to the company for clarification about reports suggesting JioPhone requires a new SIM card. What about existing Jio users? We'll update that information as soon as we hear back from Reliance.
Jio Phone TV cable: As great as it is to mirror phone content on any TV, users will need to shell out an additional fee of anywhere between Rs. 500 and Rs. 1,500 to buy the cable itself. We have reached out to Reliance for more clarity on this. In addition, users will need the Rs. 309 pack to enjoy screen mirroring feature.