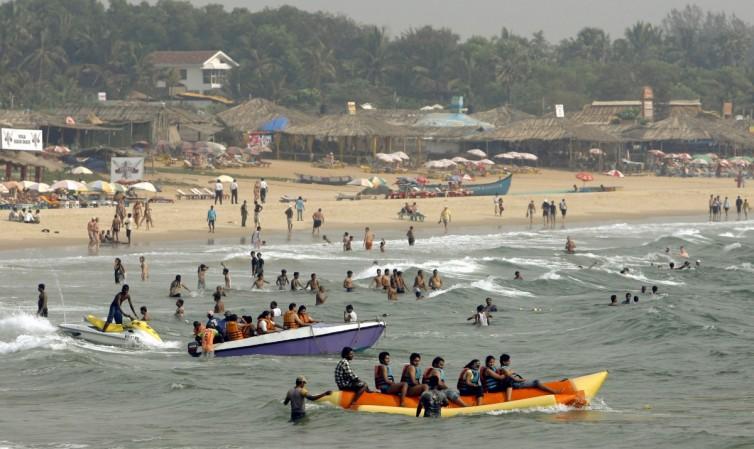 The Goa Tourism Department said that it is working on measures to crack down on errant tourists, and late-night incidents in the state. One of the possible solutions includes a ban on swimming from dusk to dawn, limiting tourism activity to a specific area of the beach and punitive measure for those caught violating the law.
The decision was taken at a meeting of Tourism Minister Manohar Ajgaonkar and industry stakeholders after a spate of incidents involving tourists, including a gangrape and mass drownings, forced the government to think of ways and means to limit violations along the state's coastal belt, which is popular with tourists.
"The Tourism Department is exploring possibilities of extending beach patrolling between dusk and dawn in order to prevent untoward mishaps and unwarranted activities which is affecting Goa's image as a safe tourism destination," Ajgaonkar said after the meeting.
As per Ajgaonkar, measures have been put in place through law enforcement officials, surveillance and awareness drives to step up the safety and security for tourists coming into the state. Ahead of the new season, the Tourism Department is planning to set up signboards at all important beaches and tourist spots, in order to caution tourists to adhere to all the safety measures in place.
"The Tourism Department will move amendments to the Tourist Trade Act in the next Assembly session to impose penalties and fines to serve as deterrents against violators and violations," Ajgaonkar said, adding that consumption of alcohol on the beach and driving on the beach should be deemed as offences.
The minister also said that a private lifeguard agency, appointed by the ministry, should step up beach and water patrolling round the clock and has also offered support in terms of additional equipment, vehicles required to monitor the beaches and prevent tourists from venturing into the waters between sunset and sunrise.
"A proposal was also mooted to set up village wise committees which includes representatives of tourism stakeholders, police and the Tourism Department which would be responsible for tourism activities within a specific area on the beach," the Tourism Ministry said in a statement issued.
[With inputs from IANS]