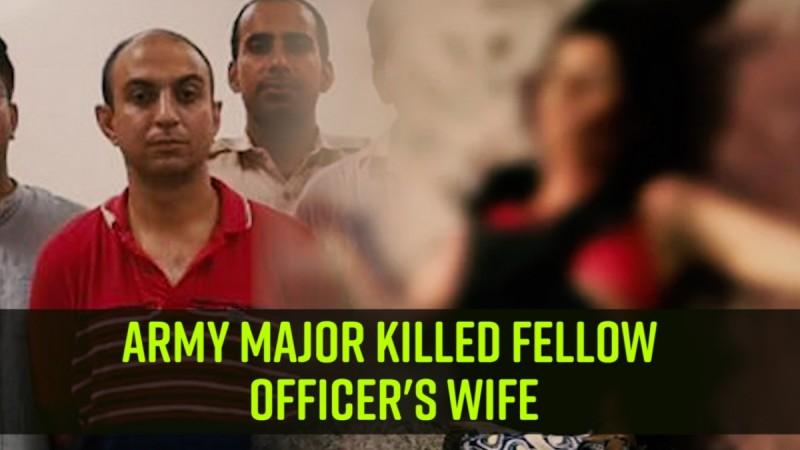 With the inside story of the cold-blooded murder of an army major's wife on Delhi's high streets unfolding, the many facets of the alleged killer are merging. The gory lust story is all about perverted passion, lies, deceits and blood-curdling murder details.
If emerging reports -- much of them based on leaks from the investigation process -- are to be believed, Nikhil Handa was a serial baiter on Facebook, a womaniser who want to lengths to snare the victims and an intruder into happy families. Handa allegedly did all this while apparently being successful in keeping up the happy family image in his own home.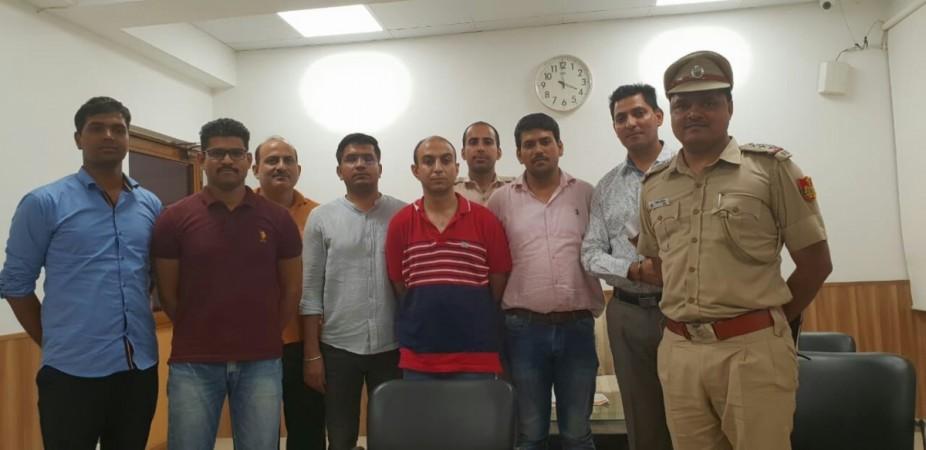 Here are the latest updates on the man and his crime:
Soon after killing Shailza Dwivedi, Handa got in touch with a female friend in Delhi. "This friend of Major Handa lives in Patel Nagar. Soon after committing the crime, he called his friend. She is an old acquaintance of his, the Mail Today quoted an unnamed police officer as saying.
Major Nikhil Handa noticed Shailza Dwivedi on a friend's Facebook timeline. The introvert, who was ironically hyper-active on Facebook, decided give a chase to the woman with bewitching beauty. He befriends her husband -- a colleague in Nagaland -- and eventually lays a trap for her.
On the day of the murder Handa had an impossible itinerary on his hands. He was himself taking treatment at the army hospital in Delhi, where the victim was present for a physiotherapy session.
Handa juggled the roles of a husband, father, friend, lover and a killer on the run -- all with consummate perfection -- within a span of hours. In the morning, Major Handa goes to the hospital, where his wife is attending to their child who is under treatment there. He then hooks up with Shailza Dwiwedi and spends the next two hours in the car. During this time he stages a fight with his own wife to convince Shailza that his marriage is on the rocks.
As things slip from bad to worse, Handa, who was well-prepared for the murder, pulls out his Swiss army knives and slashes Shailza's throat. The injured woman, who was a campaigner for women's safety, gets out of the car but Handa runs the vehicle over her.
When the kill act is completed the cold-blooded murder moves on to cover his tracks. He nonchalantly proceeds to the hospital and visits wife and son. He tells wife that he ran over a dog and washes the blood from the car. He also cleans his knives.
He calls up his lady friend in Delhi and tells her he finished Shailza. Handa then deletes the incriminating WhatsApp messages from Shailza's MotoG phone. He then crushes the phone with a stone and leaves it in a dust bin.
The family man then goes to his father's home in Saket area of Delhi, where he tells his father that he had a road accident. Handa gives the police on his trail a close shave here. Shailza's husband, who panicked over her disappearance suspects Handa's role in it and inform the police. By the time the police arrived at Handa's father's home he had moved on.
Handa is now in dire need of financial assistance and legal aid. He proceeds to Meerut to borrow Rs 20,000 from his brother and then checks into an army guest house.
The police meanwhile decode the purported accidental death of Shailza and track Handa in a CCTV footage at the hospital. Close on his trail, they make the arrest in Meerut.