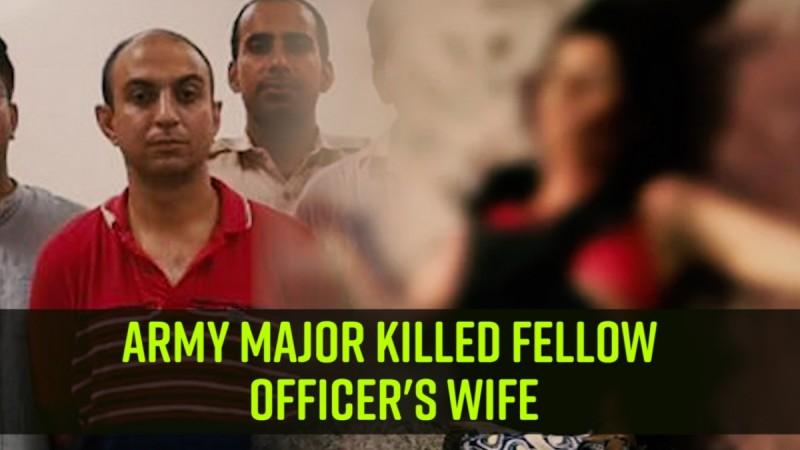 Indian Army Major Nikhil Handa, who was arrested on Sunday (June 24) for murdering an army officer's wife in Delhi, has claimed that she was "over-obsessed" with him. However, police officials have said that Handa was, in fact, the one who was "obsessed" with the victim.
This piece of misinformation helps in putting together a verbal sketch of Handa. The police say he changed his statements too often. He had also displayed a cool head after the murder and was very close to success in making the crime look like an accident.
Here's all we know about Major Nikhil Handa:

Indian army major aged 35 years.
He hails from Meerut, Uttar Pradesh.
Handa is married and has two children.
He was a friend and colleague of the victim's husband.
He had hotly pursued married Shailza Dwivedi

for more than three years.

Call records show he made around 3,000 calls to Shailza this year alone.
He arrived in Delhi with an intention to kill her.
Handa had carried two Swiss army knives when he went to meet the woman.
He slit her throat in the car and then rode the vehicle over her to make it look like an accident.
Handa then left for Meerut, met his brother and borrowed Rs 20,000.
Found throat slit near Delhi Cantonment Metro Station
The victim, 35-year-old Shailza Dwivedi, wife of Indian Army Major Amit Dwivedi, was found with her throat slit near Brar Square in Delhi Cantonment Metro station on Saturday (June 23). A passerby alerted the cops in the afternoon. Major Dwivedi, who had gone to Naraina police station to register a missing complaint, identified the body.
Initially, the police were informed that Shailza was the victim of a road accident. However, upon inspecting the body, they noticed that her throat had been slit, following which they started an investigation.

On Sunday, Handa was arrested from the army cantonment in Meerut when he was trying to escape, reported Hindustan Times.
Probe reveals shocking details
The investigation has revealed that the accused army officer was indeed "obsessed" with Shailza. He knew Shailza since 2015 when he and Major Dwivedi were posted in Nagaland. According to his call record details, he had called up the victim at least 3,000 times this year, reported The Times of India.
He had also gifted her a phone. The police have said that Handa had planned the murder as he was carrying two Swiss knives with him. Handa and Shailza had met each other at 11.30 am on Saturday and they left in his car. On the way, the duo got into a heated argument, which soon took a violent turn.
"Handa turned violent, took out the pocket knife he had kept in the car and slit Shailza's throat. As he stopped the car, Shailza came out and fell on the car's bonnet. When she started walking, Handa rammed the car her from behind. She fell on the road. Handa ran the car over her. The body was dragged for a few metres. Handa sped away, leaving Shailza to die," Hindustan Times quoted a police officer as saying.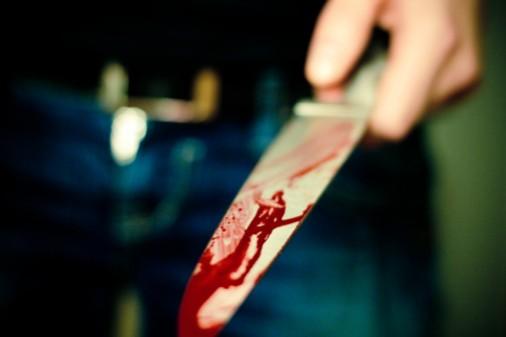 Handa had displayed shrewdness similar to a professional killer. He had not only cleaned the blood on the knife and the car's bonnet using a towel but had also remained extremely calm when he met his brother after committing the murder, the police said.
"What we know so far is that the army officer was obsessed with the woman. We will question him further," said Madhup Tiwari, joint commissioner of police (western range), reported HT.
Handa says Shailza was obsessed with him
During interrogation, Handa confessed to the crime. However, he said that the victim was the one who was "over-obsessed" with him. Handa has claimed that the victim had been pressurising him to divorce his wife and marry her and hence he killed her to "get rid of her".
Meanwhile, the victim's brother, a lawyer in Amritsar, has said that Handa had mistaken his sister's "friendly behaviour" as a sign that she liked him.
"We are questioning Handa to ascertain what exactly triggered him to kill Shailza. He will also be quizzed to know if he had planned the crime in advance," the joint commissioner of police said.
Shailza's family members took her body to Amritsar for the last rites. The Dwivedis, who have a six-year-old son, had recently moved to Delhi and were due for a United Nations deputation to Sudan in a couple of weeks.
The victim was a participant of Mrs India Earth pageant in 2017-18.